SIP Nordic – Råvaruguiden – februari 2012
Blickar framåt, inte bakåt
Nu när börsåret hunnit komma in februari månad börjar de flesta investerar se framåt och inte bakåt. Minnen från förra årets ganska dystra marknadsklimat är som bortblåsta och med den positiva starten på året görs nu jämförelsen med kursen vid årets start. Att koppar tappade 21% förra året har i alla fall jag glömt och tittar istället på årets uppgång på 11%. Nu är det ju inte så enkelt att man bara kan glömma förluster men jag förundras ändå hur vi människor fungerar och vrider på grafer och tal för att det ska vara tilltalande för oss.
Två metaller och ett glas juice tack
I februari lanserar vi Mini Futures med zink, nickel och apelsinjuice som underliggande. Zink och nickel är för alla välkända industrimetaller men apelsinjuice är av det mer udda slaget. För en person som precis börjat nosa på råvarumarknaden kan det till en början kännas konstigt att det finns en marknad för såväl apelsinjuice som grisar och boskap. Men för producenterna är det viktigt att veta att en skörd eller slakt blir såld och på så vis är handel i dessa råvaror inte konstigare än handel i vete och majs.
Brasilien och Florida är de största producenterna av apelsinjuicekoncentrat. Sedan 2009 har priset på apelsinjuice ökat med över 200% till de högsta nivåerna på 40 år. Om man läser lite mer om varför denna uppgång varit så kraftigt kommer man nog tänka både en och två gånger innan man dricker sitt glas juice på morgonen. En av orsakerna till uppgången är USDAs rapport rörande förekomsten av svampbekämpningsmedel i Brasiliansk koncentrat. Mumma!
Tronskifte mellan Platina och Guld
I förra månadens råvaruguide skrev jag om min tro på guld och platina. Jag fortsätter på detta tema även denna månad. För första gången sedan början av 90- talet är guldet idag dyrare än platina. Här finns det en mycket intressant placeringsmöjlighet. Det gäller bara att bestämma sig mellan två alternativ. Kommer guldet bli dyrare relativt platina eller krymper kurserna ihop. Strategin är alltså inte att spekulera i uppgång eller nedgång utan relativa skillnader
(spread, se bild).
Personligen tror jag på det första alternativet. Korrelationen mellan de två är fortsatt hög. Men det finns ett antal punkter som talar för att spreaden kommer att öka. Den industriella efterfrågan (inklusive bilkatalysatorer) försvagas och tillgången väntas öka under första halvåret 2012. Jag tror dessutom att fler investerare håller på att hitta tillbaka till den trygga hamn guld är för dem. Guld och platina då? Jo dem är upp 13% respektive 19%. Om man jämför från början av året.
Alexander Frick
Guld – Trygg hamn eller inte
Köparna har återigen kopplat greppet om guldet. Rädsla för skakigare marknader väckte guldpriset igen efter en ganska ljummen decembermånad.
En förstärkt euro kontra dollarn gör att alla råvaror, inte minst guld blir mer attraktivt för ickeamerikanska investerare.
En fortsatt fallande dollar talar för ett fortsatt stigande guldpris.
Vad som ofta händer efter sådant kraftigt hopp uppåt är att marknaden överreagerat och vi kan mycket väl få se en liten korrektion denna månad.

Platina
Den positiva korrelationen med guld hjälper platina. Guld har dock för första gången nu blivit dyrare än platina.
Rapporter om minskad industriefterfrågan samt ökad gruvtillgång kyler ned platinapriset.
Ökad efterfrågan av platina från kinesiska smyckeshandeln. 18% av den totala globala efterfrågan kommer från den kinesiska smyckesindustrin,

Silver
Silver har kraftigt underpresterat mot guldet det senaste halvåret. Ration mellan guld och silver har dock stabiliserat sig. Det är dock osannolikt att silver skulle överprestera guld såvida inte FED sätter igång sitt QE3.
Analytikerkåren är överens om att ett stigande silverpris är troligt om utsikterna för den globala ekonomin fortsätter att se mörka ut.
Silver är väl värd att bevaka de närmsta månaderna.

Brent olja
Brentoljan fortsätter sin konsolidering mellan 102 och 115 dollar. Oljan blir intressant att köpa om motståndet 115$ bryts.
Trots rapporter om ökad tillgång och högre produktion, kyls inte oljepriset ned. Oron i Iran och OPEC länderna bidrar till att oljan fortsätter sin sidledsgående kurs.
Den globala efterfrågan på olja beräknas öka med cirka 2% med Kina i spetsen.

Naturgas
Naturgas har under januari återhämtat sig en del. Den långsiktiga trenden är dock negativ.
Medeltemperaturen har varit högre än vanligt i USA. Däremot spås tillgången av naturgas mer än halveras i USA under 2012. 51% av USAs hushåll använder naturgas för uppvärmning.
Naturgas har tappat nästan 60% sedan finanskrisen men kan tappa ytterligare 50% för att matcha de låga nivåerna som rådde under 90-talet.
Koppar
Koppar har börjat året starkt efter ett ursvagt 2011. Koppar har gått upp ca. 10% i år. (Att jämföra med -21% under 2011)
Koppar är mycket konjunkturskänsligt och följer ofta negativa aktietrender. Med den positiva starten på aktiemarknaden följer även koppar med.
Kinesisk kopparimport ökade för sjunde månaden i rad, (+13% i december) och importerna ligger nu på den högsta nivån någonsin.
Zink
Likt koppar har zinkpriset kraftigt stigit under den första månaden av 2012.
Den årliga konsumtionen av zink förväntas växa med 3.6% samtidigt som tillgången bara förväntas växa med 3%. Det uppskattas dock att nuvarande zinktillgång skulle räcka 8,5 veckor, 1,5 veckor längre än 2011.
Kinas import av zink fortsätter att öka. +8% under 2011. Bortsett från 2009 har Kinas zinkimport ökat sex år i rad.

Nickel
Nickel presterade sämst av alla basmetaller under 2011.
Nickel har dock följt med de andra basmetallerna i den positiva uppgången under januari 2012.
Produktionen väntas överstiga konsumtionen under 2012.
Mängden utvunnet nickel förväntas stiga med närmare 10% under 2012.
Trots att tillgången ökar behöver inte nickelpriset falla. Riskaptiten ökar även bland investerare vilket kan driva råvarupriserna mot högre höjder.

Socker
Terminsmarknaden på socker pekar nedåt.
Dåliga väderförhållanden i Brasilien har fått analytiker att revidera sockerskörden med nästan 20%.
Socker har de senaste sex månaderna gått från 35 cent till 24 cent. Innan socker tar sig över 25 cent är det inte läge att gå lång.
Den tekniska trenden är fortsatt fallande.

Bomull
Efter kraftiga fall under 2011 har bomull sedan november 2011 återhämtat sig ordentligt.
Viktig nivå för fortsatt uppgång är 100 $/lb.
Det höga priset har återställt balansen i tillgång och efterfråga.
Trots extrem torka i USA har goda skördar i Kina och Indien täckt upp detta bortfall. Skördarna i Kina anses dock bli mindre varför Kina kan vara tvungna att importera bomull. Något som skulle kunna driva bomullspriset över 100$/lb.
Majs
USDA justerade ned sin prognos för den Argentinska skörden. Från tidigare 29 miljoner ton till 26 miljoner ton.
Majs konsoliderar mellan 580 och 670 cent/bushel. Om majspriset bryter över 670 cents är det upplagt för köp.
Köparna har återigen kopplat greppet om majs, nettopositionen hos investerare ökade under januari. Kanske håller de på att ta position för ett eventuellt utbrott över 670 cents.
Vete
Den globala produktionen av vete spås stiga med 5.3% under första halvåret 2012, samtidigt som efterfrågan endast kommer att öka 3.3%, med ett totalt överskott om 10 miljoner ton.
Vete har tappat närmre 25% under de senaste året men fortfarande är priset på ca. 6 dollar tillräckligt attraktivt för att bönder ska fortsätta plantera. Ett ökande överskott är således att vänta.
Nettopositionen, dvs summan av köpare och säljare, är nu kraftigt negativ. Om marknaden vänder upp kan det gå fort då den stora andelen blankare måste komma ur positionerna snabbt.
Apelsinjuice
Apelsinjuice har stigit med hela 220% sedan 2007.
Senaste månaden har priset på apelsinjuice ökat kraftigt till följd av att USDA kan komma att förbjuda import av brasilianskt koncentrat. Svampbekämpningsmedel används flitigt i Brasilien men är förbjudet i USA.
Florida-producenterna lär då få mycket att göra då mer än hälften av USAs apelsinjuiceimport kommer från Brasilien.
[box]Denna uppdatering är producerat av SIP Nordic och publiceras i samarbete och med tillstånd på Råvarumarknaden.se[/box]
Ansvarsbegränsning
Detta produktblad utgör endast marknadsföring och har sammanställts av SIP Nordic Fondkommission AB.
Innehållet ger inte fullständig information avseende det finansiella instrumentet. Investerare uppmanas att del av prospekt och slutliga villkor, vilka finns tillgängliga på: www.rbsbank.se/markets, innan ett investeringsbeslut tas.
Förekommande exempel är simulerade och baseras på SIP Nordics egna beräkningar och antaganden, en person som använder andra data eller antaganden kan nå andra resultat. Administrativa avgifter och transaktionsavgifter påverkar den faktiska avkastningen.
The cuts are for real and are already bullishly impacting the market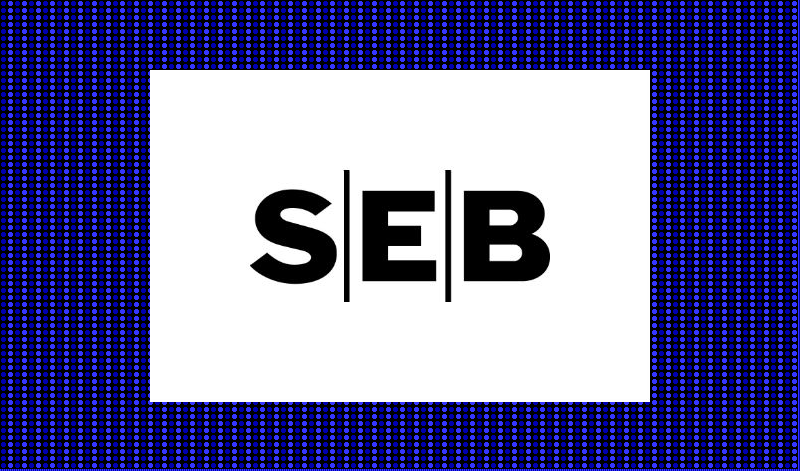 Thumbs down was first reaction by financial market. The market gave the decision from the latest OPEC+ meeting an unexpectedly bearish reception. Yes, it was an unusual type of decision as well as the form of the communication. It was individual, 'voluntary' cuts rather than a wide OPEC+ based decision with cuts divided pro-rate across the group. The communication of these cuts were not done by the OPEC secretariat as is usual but rather by the individual energy ministers who committed to cuts. All this gave the decision an airy feel with the sense that 'voluntary' meant kind of 'maybe' instead of real commitments. Further that the group is no longer tied properly together with no solid unanimous decision. It all summed up to 'thumbs down' by the financial market and the price fell.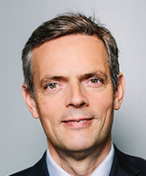 The cuts are real and 'voluntary' doesn't mean 'maybe'. These 'voluntary' committed cuts are no less firm commitments and no less real than the current voluntary cut by Saudi Arabia which continues to hold its production at 9.0 m b/d vs a normal 10 m b/d. These are real cuts: Russia -200 k b/d, Iraq: 223 k b/d, UAE 163 k b/d, Kuwait 135 k b/d, Kazakhstan 82 k b/d, Algeria 51 k b/d and Oman 42 k b/d. Total 896 k b/d. Compliance is of course always an issue. But broadly we expect these cuts to be delivered.
US oil inventories may continue to show marginal, bearish tendencies in December. These cuts will kick in from January 2024 and as such they will not impact oil inventories before then. So weekly US oil inventory data can continue to deliver marginally bearish data points through December along a trend for a while now where we have seen that total commercial crude and product stocks inches closer and closer towards the 2015-19 seasonal average.
The new cuts by OPEC+ is already physically impacting the market with tighter availability of crude cargoes for January programs. But that doesn't mean that the new committed cuts by OPEC+ from January 2024 isn't already impacting the physical oil market and oil prices. They are. Sales of physical oil cargoes by OPEC+ for January crude shipment programs are already in full swing. Refineries around the world are already now in the process of purchasing physical crude cargoes for Q1-24. Offerings of crude cargoes for Q1-24 by OPEC+ were immediately reduced the moment OPEC+ decided to reduce supply by 900 k b/d from January onward. Forward physical crude buyers are thus already experiencing a tighter supply in their forward purchases. And as such oil prices are already impacted.
Cuts are a backstop against deteriorating crude prices sub-USD 80/b and not a recipe for USD 100/b. The fresh 900 k b/d cut is not a recipe to drive the oil price to USD 100/b. In our eyes it is more of an effort to prevent the oil price from deteriorating further below USD 80/b. It is a backstop. And as such we think it is probably a sufficient backstop.
The bottoming of the global manufacturing cycle will be the 'big, fat cigar' for OPEC+. It is pointless for OPEC+ to try to drive the oil price to USD 100/b without a solid tailwind from an accelerating global economy. Their best option is to try to stabilize the oil price around USD 80/b and then savor the joyride once the global economic cycle bottoms out and starts to accelerate. Long positions in oil will then rise rapidly and physical demand (oil demand growth) will accelerate. Both underpinning oil prices. OPEC+ can then lean back and smoke a big, fat cigar! The big, big question is of course when that will happen? Will we first have an ugly, economic setback in 2024/25 due to the strong rise in interest rates over the past 1-2 years? Or will inflation evaporate completely over the coming quarters because it is a complete creation of the exceptional Covid-19 events which are now reversing back towards normal? Financial markets are struggling to decide which one of these it will be. Ugly trough before global acceleration of global acceleration right away if inflation evaporates completely?
A macro economist I worked with during the global financial crises argued strongly then that the first sign of bottoming and acceleration would be found by looking at the manufacturing PMI of South Korea since they produce a swath of industrial sub-components which the global industrial engine needs. Much has changed since 2008/09 and true or false I don't know as I'm not a macro economist. But here it is:
Manufacturing PMIs. South Korea has bottomed and lifted to the 50-line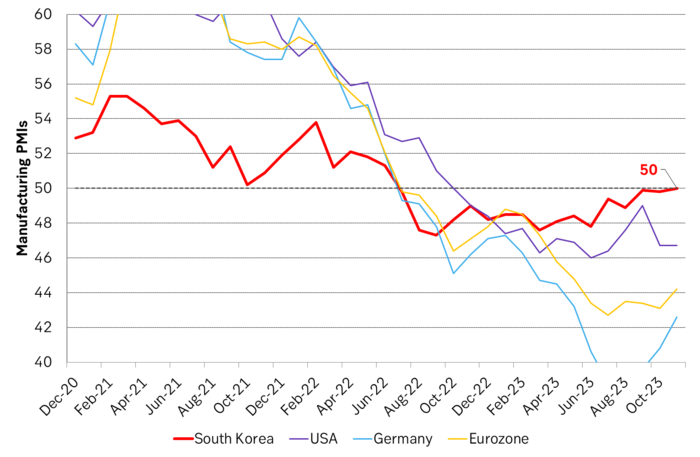 SEB Metals price forecast update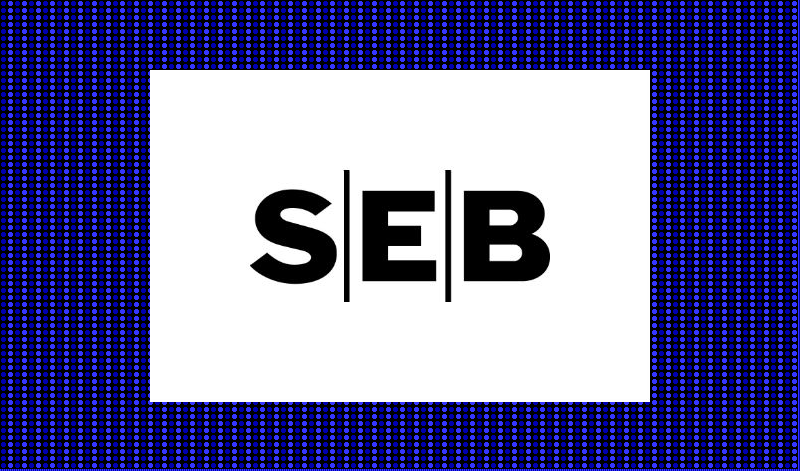 Softer economic growth in 2024 calls for somewhat softer metals prices in 2024. Industrial metals prices as well as other commodity prices exploded during Covid-19 as governments around the world unleashed stimuli in the magnitude of 10x of what was done during the global financial crisis in 2008/09. Consumers shifting spending from services to consumer goods added to the boom. Bloomberg's industrial metals price index was up 91% in March 2022 versus January 2020 because of this. Global manufacturing PMI peaked in May 2021 and has been fading since and below the 50-line from September 2022 with latest reading at 48.8. Industrial metals prices have faded since their peak in March 2022 but are still 30% higher than they were in January 2020. Even zinc, the worst performing metal, is still 9% above where it was in January 2020. As such one could possibly argue that industrial metals have not yet fully faded from their Covid-19 stimulus boom. One possible explanation could be inflation where US inflation is up 19% over the period. But this still leaves industrial metals up 11% in real terms. Another possible explanation is the big jump in energy prices over the period. While coal and gas prices have fallen back a lot, they are still quite high. The coal price in western Europe is 110% above where it was at the start 2020 and 50% above its 2010-2019 average. Most industrial metals are highly energy intensive to produce with digging and crushing of rocks, smelting, and refining of ore. The current aluminium price of USD 2215/ton is for example well aligned with coal prices. In addition to this there has also been significant closures of zinc and aluminium smelting capacity in Europe which probably have supported prices for these metals.
Global economic growth is forecasted to slow from 3.5% in 2022, to 3.0% in 2023 and then again to 2.9% in 2024 as the big jump in interest rates induce economic pain with a lag. Aligned with this we expect lower industrial metals prices in 2024 than in 2023 though only marginally lower for most of the metals. But the field of metals is wide, and the price action is thus adverse. Copper is likely the metal with the most strained supply and with huge needs in the global energy transition.
Aluminium: Prices will likely be depressed versus marginal costs in 2024. Aluminium from Russia is flowing unhindered to the market. Most is going to China for reprocessing and potentially re-exported while some is going to Turkey and Italy. It is all flowing into the global pool of aluminium and as such impacting the global market balance. The LME 3mth aluminium price is currently well aligned with coal prices and both have traded mostly sideways since June this year. Aluminium premiums in the EU have however fallen 30-40% since mid-June in a sign of weakness there. The global market will likely run a surplus in 2024 with depressed prices versus the marginal cost of production.
Copper: Softer fundamentals in 2024 but with accelerating tightness on the horizon. Copper is currently trading at USD 8470/ton and close to 37% above its early Jan 2020 level. The market is expected to run a slight surplus in 2024 followed by accelerating tightness the following years. Downside price risk for 2024 is thus warranted along with softer global growth. The power of Unions is however getting stronger in Latin America with demands for higher salaries. Strikes have broken out in Peru with production at the Las Bambas copper mine at only 20%. Further strikes and disruptions could quickly put the market into deficit also in 2024.
Nickel: Indonesia pursuing market share over price pushing the price down the cost curve. Indonesia's nickel production is growing rapidly. Its production reached 1.6 million ton in 2022 (+54% YoY) and accounted for close to 50% of total global supply in 2022. Its share looks set to reach 70% by 2030. Lower prices will stimulate demand and will also force higher cost producers to shut down thus making room for the wave of new supply from Indonesia. Prices will be sluggis the nearest years as Indonesia aims for market share over price.
Zinc: Price has stabilized around USD 2500/t. Weakness in global construction will drive prices lower at times in 2024. The 3mth LME zinc price has fallen from a peak of USD 4499/ton in April 2022 to only USD 2248/ton in May 2023. Since then, it has recovered steadily to USD 2500/ton.  Demand could struggle in 2024 as construction globally will likely struggle with high interest rates. But mine closures is a natural counter effect of low prices and will put a floor under prices.
Price outlook

Bjarne Schieldrop
Cheif Commodities Analyst
SEB Commodity Research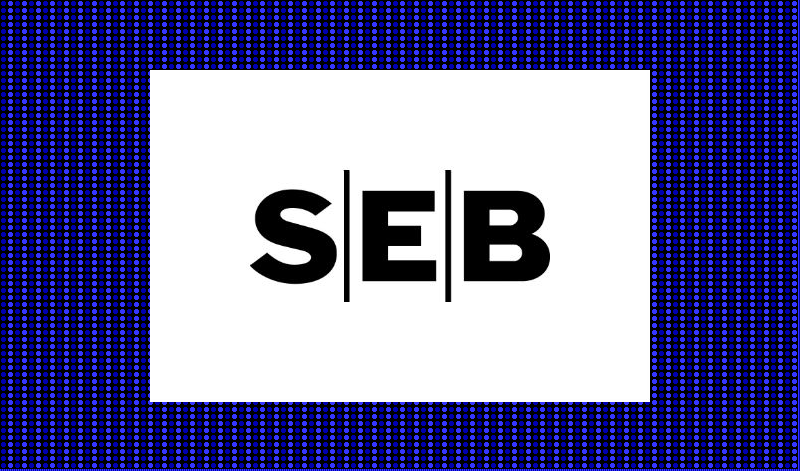 All eyes are now back at OPEC+ after the recent fall in oil prices along with weakening crude curve structures and weakening economic statistics. OPEC+ will have to step up the game and give solid guidance of what it intends to do in 2024. If Saudi Arabia is to carry the burden alone (with only a little help from Russia) it will likely need to keep its production at around 9.0 m b/d on average for 2024 and drop it down towards 8.5 m b/d in Q1-24. This may be too much to ask from Saudi Arabia and it may demand some of the other OPEC members to step up and join in on the task to regulate the market in 2024. More specifically this means Iraq, Kuwait and UAE. The oil market will likely be quite nervous until a firm message from Saudi/Russia/OPEC+ is delivered to the market some time in December.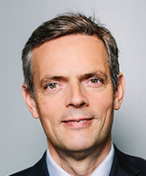 Saudi Arabia may get some help from President Joe Biden though as his energy secretary adviser, Amos Hochstein, has stated that the US will enforce sanctions on Iran on more than 1 m b/d.
Brent crude fell 4.6% ydy to USD 77.4/b and over the last three trading sessions it has lost USD 5.1/b. This morning it is trading only marginally higher at USD 77.6/b which is no vote of confidence. A good dose of rebound this morning would have been a signal that the sell-off yesterday possibly was exaggerated and solely driven by investors with long positions flocking to the exit. So there's likely more downside to come.
In general there is a quite good relationship between net long speculative positions in Brent crude and WTI versus the global manufacturing cycle. Oil investors overall typically have an aversion of holding long positions in oil when the global economy is slowing down. As of yet there are few signs that the global economic cycle is about to turn. Rather the opposite seems to be the case. Global manufacturing fell in October and yesterday we saw US industrial production fall 0.6% MoM while continued jobless claims rose more than expected and to the highest level in two years. This matches well with the logic that the strong rise in interest rates since March 2022 is inflicting pain on the economy with more pain ahead as the effect comes with a lag.
Most estimates are that the global oil market is running a solid deficit in Q4-23. The IEA has an implied deficit in the global oil market of 1 m b/d in Q4-23 if we assume that OPEC will produce 28 m b/d vs. a call-on-OPEC at 29 m b/d. But prices in the oil market is telling a different story with weakening crude curves, weakening refining margins and a sharp sell-off in oil prices.
For 2024 the general forecasts are that global economic growth will slow, global oil demand growth will slow and also that the need for oil from OPEC will fall from 28.7 m b/d to 28.4 m b/d (IEA). This is a bearish environment for oil. The average Brent crude oil price so far this year is about USD 83/b. It should essentially be expected to deliver lower in 2024 with the negatives mentioned above.
Two things however will likely counter this and they are interconnected. US shale oil activity has been slowing with falling drilling rig count since early December 2022 and that has been happening at an average WTI price of USD 78/b. The result is that total US liquids production is set to grow by only 0.3 m b/d YoY in Q4-24. This allows OPEC+ to support the oil price at USD 80-90/b through 2024 without fear of loosing a significant market share to US oil production. Thus slowing US liquids production and active price management by OPEC+ goes hand in hand. As such we do expect OPEC+ to step up to the task.
So far it has predominantly been Saudi Arabia with a little help from Russia which together proactively have managed the oil market and the oil price through significant cuts. Saudi Arabia produced 10.5 m b/d in April but then cut production rapidly to only 9.0 m b/d which is what it still produces. Its normal production is about 10 m b/d.
What has made the situation more difficult for Saudi Arabia is the combination of solid growth in non-OPEC supply in 2023 (+2.1 m b/d YoY; IEA) but also a substantial revival in production by Venezuela and Iran. The two produced 660 k b/d more in October than they on average did in 2022. So the need for oil from Saudi Arabia is squeezed from both sides.
All eyes are now back at OPEC+ after the recent fall in oil prices along with weakening crude curve structures and weakening economic statistics.
OPEC+ will have to step up the game and give solid guidance of what it intends to do in 2024. If Saudi Arabia is to carry the burden alone (with only a little help from Russia) then it will likely need to keep its production at around 9.0 m b/d on average for 2024 and drop it down towards 8.5 m b/d in Q1-24. This may be too much to ask from Saudi Arabia and it may demand some of the other OPEC members to step up and join in on the task to regulate the market in 2024. More specifically this means Iraq, Kuwait and UAE.
The oil market will likely be quite nervous until a firm message from Saudi/Russia/OPEC+ is delivered to the market some time in December.
Saudi Arabia may get some help from President Joe Biden though as his energy secretary adviser, Amos Hochstein, has stated that the US will enforce sanctions on Iran on more than 1 m b/d.