Råvaruplanket – Politiken tar över råvarumarknaden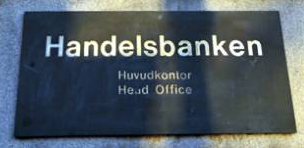 Trump, Xi och MBS
Efter två års prisuppgångar på råvaror, helt i linje med den globala konjunkturens frammarsch med den starkaste, synkroniserade tillväxten på många år, ser nu politiken ut att ta över. Trump inför tullar på stål och aluminium i världens största ekonomi. Xi Jinping har utropats till president för resten av sitt liv i världens största producent och konsument av råvaror. Kronprins Mohammed Bin Salman har utmanövrerat sina motståndare i Riyad och styr OPEC med järnhand. Om konjunkturen drev råvarorna hit har politiken större inflytande framöver.
Kinas nedgång rullas fram
Förväntningarna på Kina för 2018 har varit lågt ställda, hittills har dock data överraskat positivt. Det fanns en osäkerhet kring tillväxtmålet då Xi lagt mindre fokus på det under senare tid. Tillväxtmålet ligger dock kvar på "omkring 6,5" att jämföra med "omkring 6,5% eller högre om möjligt" som gällde 2017. Tillväxtmålets betydelse har ändå spelats ner men det faktum att det finns kvar gör att Kina kommer fortsätta styra ekonomin mot målet framöver, antagligen fram till 2020.
OPEC åker gratis på Venezuelas kollaps
OPEC:s genomförandegrad med avtalet om att sänka produktionen steg till 147% i februari, högsta sedan avtalet inleddes januari 2017. Krisen i Venezuela accelererar och minskar oljeproduktionen så pass mycket att oljemarknaden kan gå mot underskott i marknadsbalansen under året. Venezuela ligger bakom att OPECs genomförandegrad är nästan 50% högre än avtalat. Vi tror fortfarande att oljepriset är på väg ner men höjer vår tro vid slutet av 2018 från USD 50 till USD 55.

Basmetaller
Striktare plan för luftföroreningar
Under Kinas folkkongress meddelade premiärminister Li Keqiang att tillväxtmålet behålls på 6,5%. Taket för två mandatperioder togs bort och Xi Jinping har nu fritt fram att driva på de reformer som är hans hjärtefrågor. Xis ökade makt är kortsiktigt positivet för Kina men långsiktigt negativt.
Efter att Xi Jinping använt antikorruptionskampanjen för att avväpna sina politiska fiender har hans maktposition blivit fullkomlig. Xi Jinping är en populär ledare både i och utanför Kina. Hans ökade inflytande kommer sannolikt leda till ökat fokus på de frågor som han har drivit. De tre hörnstenarna är; hantera finansiella risker, minska miljöutsläpp och minska fattigdom. Risken med en obegränsad tidsperiod ligger i att politiska motståndare inte vågar göra sig hörda när presidenten sitter på livstid. Det skapar också stora risker kring ett kommande ledarskifte.
Andra besked från folkkongressen har varit fortsatt fokus på reformer av statliga bolag. De ska konsolideras och skulderna ska sänkas. Överproduktion av miljöbelastande råvaruproduktion ska fortsätta beskäras, det talar för att långt ifrån all produktion som stängdes under vintersäsongen kommer tillbaka.
Tullarna är ännu oklara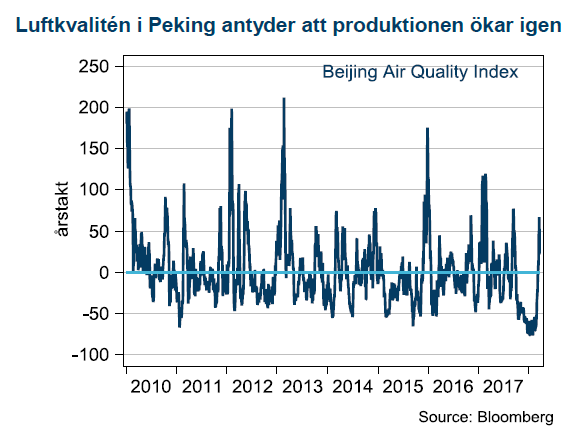 Trumps tullar på stål och aluminium verkar komma med en rad undantag. Ju fler undantag desto mindre påverkan på priserna. Vi tror visserligen att Kinas export är permanent på väg ner under Xi Jinpings miljökampanj men det finns ändå risk för turbulens när etablerade handelskanaler ska omarbetas. De länder som får undantag kommer sannolikt i större utsträckning bli transitländer för att försörja USA. Vi ser väldigt liten potential för USA att öka den inhemska produktionen av aluminium och stål.
Starka basmetaller framöver
Koppar håller vi som favorit framöver som ett klassiskt, sencykliskt konjunkturspel. Aluminium gynnas av Xis miljökampanj men missgynnas av Trumps tullar. Nickel har mer potential från Xis nedstängningar. Zink tror vi har nått sin topp för den här gången. Zinkpris på nästan 3600 USD/ton är väldigt högt ur ett historiskt perspektiv.
Energi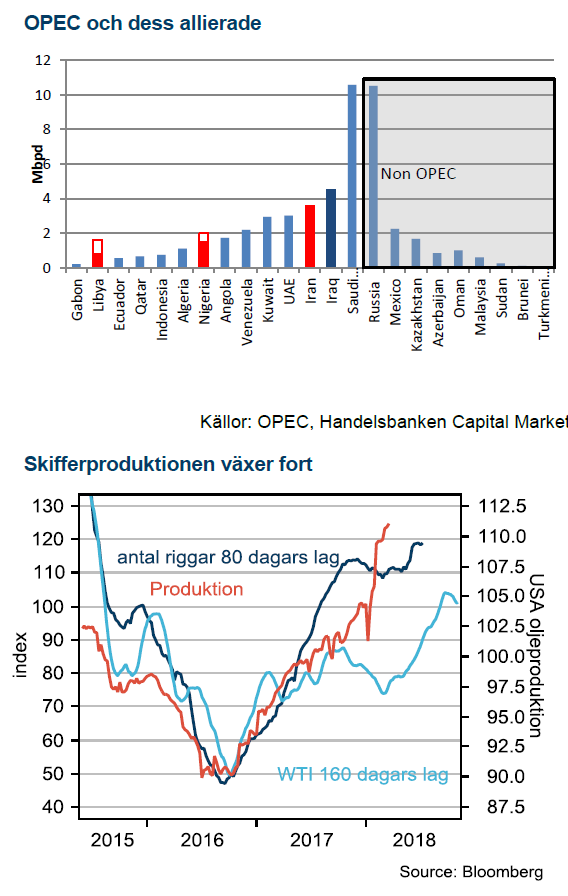 Brent på tvåårshögsta
Efter en stark återhämtning under hela hösten har oljepriset stabiliserats omkring 65 USD/fat. OPEC:s kampanj har accelererat i takt med att Venezuelas kollapsande ekonomi går ut över oljeproduktionen. OPECs genomförandegrad var 147% i februari och det är på grund av fallande produktion i Venezuela som OPECs sänkning nästan är 50% större än målet.
Lagercykeln styr
Globala lager har fallit under 2016 och ligger bakom mycket av prisuppgången. De närmsta månaderna stiger USA:s lager säsongsmässigt. Sannolikt har inte mycket förändrats vid nästa OPEC-möte den 22a juni i Wien, varför vi tror det kommer vara för tidigt att diskutera en exitstrategi, i alla fall offentligt. Ryssland har öppnat för en eventuell förlängning in i 2019 om det krävs för att nå målet. Man kan utgå från att oljemarknaden prissätter att OPEC kommer lyckas sänka lager till målet.
Låga tillväxtestimat för USA
Amerikanska skifferproducenter har åter överraskat marknaden och både OPEC och IEA har fått revidera upp prognoserna för USAs oljeproduktion det här året. OPEC har inte gjort mindre än fem upprevideringar på lika många månader. Vi hade höga estimat på USA och förvånas över att revideringen inte sänkt priset mer, ca 5-6 USD. Vi hade räknat med USD 10.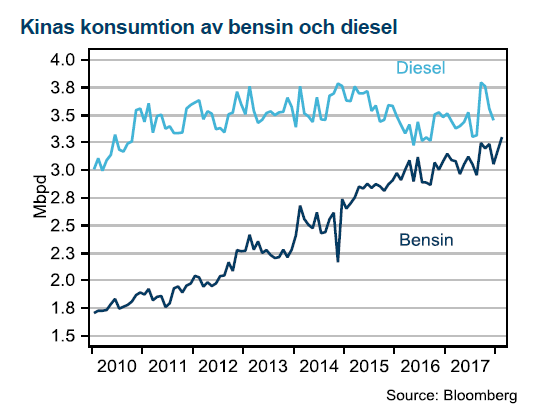 Höga tillväxtestimat för Kina
Så här långt har inte tillväxten i efterfrågan justerats i någon större utsträckning. Dieselefterfrågan i Kina har fallit i takt med Xi Jinpings miljökampanj och bensinefterfrågan stiger inte längre lika fort. Vi ser en sannolikhet att nedrevideringar av efterfrågan kan bli drivkraften till nästa större prisrörelse för oljepriset.
Joker
Den största risken för vårt scenario med lägre oljepris ser vi i en finansiell kollaps i Venezuela som spiller över på oljeproduktionen eller mer aktivt motstånd bland saudiske prins MBS rivaler. Den annonserade försäljningen av Aramco uppges åter få skjutas fram, ett tydligt tecken på allt inte går på räls för den Saudiske ledaren.
Ädelmetaller
Guldet gynnas av ökad oror
Guldpriset har stigit 5,7% sedan december och fått en mycket tydligare koppling till risk och oro. Största hickan på senare år kom 2016 under Brexitomröstningen. Vid större händelser har guld återfått sin glans men faller tillbaka från topparna så länge börsen fortsätter stiga. Nordkoreas vapenskrammel och annan politisk risk såsom valet i Italien och Trumps handelskrig har varit starka drivkrafter för guld. Vi ser en tydlig trend där guld blir allt mer intressant i takt med att bågen späns i värderingar i andra sektorer under 2017. Under 2018 har början på året präglats av ökad volatilitet på samtliga tillgångsmarknader.
Fed höjer vidare
USA tror vi har mindre betydelse för guld framöver. Fed har genomfört fem höjningar som passerat marknaden utan något problem. Marknaden har också börjat prisa upp fyra höjningar, istället för de tre som Fed planerar under 2018. Trots Fed:s optimistiska syn på konjunkturen räknar vi med att de finansiella förhållandena försämras framöver. Vår prognos är att Fed slutar höja styrräntan 2018 efter höjning i mars, juni och september, därefter drabbas USA av lågkonjunktur 2019. I det scenariot står guld kvar som en fast tillgång som investerare gillar.
Jordbruk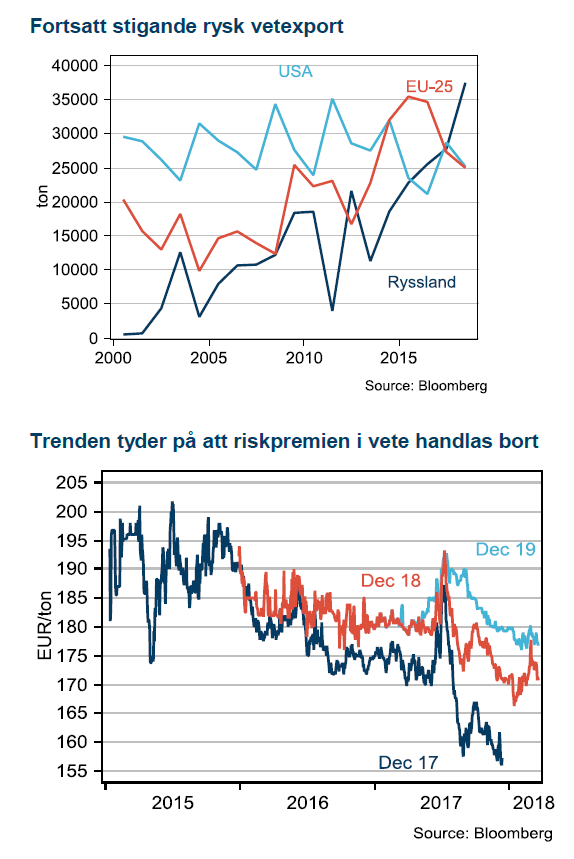 Neutrala till negative utsikter för vete
Veteterminer i både Paris och Chicago steg i pris under andra halvan av februari månad, drivet av främst oro för torrt väder i viktiga höstveteregioner i USA. Plantorna har tagit skada av det torra vädret men en hel del nederbörd har fallit den senaste tiden och mer tycks vara på väg, vilket fått priserna att åter falla tillbaka ned till nästan samma nivå som innan uppgången startade – som vanligt har förhållandevis mer volatila Chicagovetet haft större rörelser både upp och ned jämfört med det franska MATIF-vetet.
Vad som också drivit på vetepriserna i uppgången är torrt väder även i Argentina – vilket drabbat främst majs och sojaodlingar. Starka kopplingar finns mellan dessa grödor och vete vilket gjort att prisuppgången för dessa råvaror gett extra press uppåt på vetet. Dock har det nu regnat även i Argentina och priserna på majs och soja har också fallit tillbaka.
Väder styr
Återigen har en väderrelaterad riskpremie byggts upp för att sedan försvinna lika snabbt som den kom, vi såg det nu och vi såg det än tydligare månadsskiftet juli/augusti förra året. Dessa situationer kommer dyka upp igen och visar sig ofta vara bra säljtillfällen. Det är lätt att konstatera i efterhand att marknaden ofta överreagerar och det gamla talessättet "buy the rumor sell the fact" ter sig ganska passande här. Där fakta just nu är att det finns gott om vete att tillgå i världen och mycket ska till för att ändra på det. Fakta är också att redan nu har ryska inflytelserika analytiker en prognos för inhemsk veteskörd år 2018 överstigande den de för ett år sedan hade för rekordskörden år 2017.
Vi står fast i vår prognos om förfall på MATIF vete termin december 2018 kring EUR 160, vilket i skrivande stund motsvarar en nedgång på 6,5 procent.
[box]Handelsbankens råvarukommentar är producerad av Handelsbanken och publiceras i samarbete och med tillstånd på Råvarumarknaden.se[/box]
Ansvarsbegränsning
Handelsbanken Capital Markets, som är en division inom Svenska Handelsbanken AB (publ) (i fortsättningen kallad "SHB"), är ansvarig för sammanställningen av analysrapporter. I Sverige står SHB under tillsyn av Finansinspektionen, i Norge av norska Finansinspektionen, i Finland av finska Finansinspektionen och i Danmark av danska Finansinspektionen. Alla analysrapporter bygger på information från handels- och statistiktjänster och annan information som SHB bedömt vara tillförlitlig. SHB har emellertid inte själv verifierat informationen och kan inte garantera att informationen är sann, korrekt eller fullständig. I den mån lagen tillåter tar varken SHB, styrelseledamöter, tjänstemän eller medarbetare, eller någon annan person, ansvar för någon som helst förlust, oavsett om den uppstår till följd av användning av en analysrapport eller dess innehåll eller på annat sätt uppstår i anslutning till något i denna.
Not below USD 70/b and aiming for USD 80/b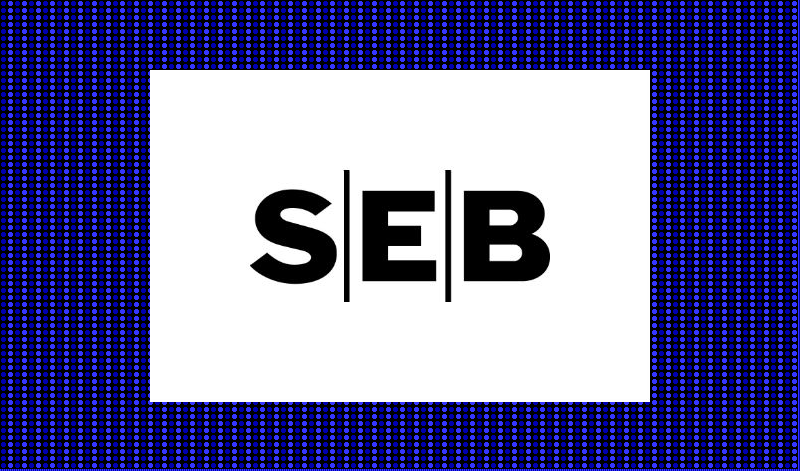 Saudi Arabia again reminded the global oil market who is king. Oil price is ticking carefully upwards today as investors are cautious after having burned their fingers in the production cut induced rally to (almost) USD 90/b which later faltered. We expect more upside price action later today in the US session. The 1 m b/d Saudi cut in July is a good tactic for the OPEC+ meeting on 4-6 July. Unwind if not needed or force all of OPEC+ to formal cut or else….Saudi could unwind in August. The cut will unite Saudi/Russia and open for joint cuts if needed. I.e. it could move Russia from involuntary reductions to deliberate reductions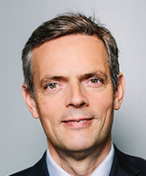 Adjusting base-lines and formalizing and extending May cuts to end of 2024. OPEC+ this weekend decided to extend and formalize the voluntary agreement of cuts in May. These cuts will now be and overall obligation for the group to produce 40.5 m b/d on average in 2024 (not including natural gas liquids). There were some adjustments to reference production levels where African members got lower references as they have been unable to fill their quotas. UAE on the other hand got a 200 k b/d increase in its reference production level to match actual capacity increases. It was also a discussion of whether to change the baseline for Russia's production. But these changes in baselines won't make any immediate changes to production.
Unilateral cut of 1 m b/d by Saudi in July. The big surprise to the market was the unilateral 1 m b/d cut of Saudi Arabia for July. To start with it is for July only though it could be extended. The additional cut will
1) Make sure the oil price won't fall below 70
2) Prevent inventories from rising
3) Help prevent capex spending in upstream oil and gas globally is not getting yet another trough
4) Make for a great tactical negotiation setup for next OPEC+ meeting on 4-6 July
a) If the 1 m b/d July cut is unnecessary, then it will be un-winded for August
b) If it indeed was needed then Saudi can strong-arm rest of OPEC+ to make a combined cut from August. Else Saudi could revive production by 1 m b/d from August and price will fall.
5) It is roughly aligning actual production by Russia and Saudi Arabia. Actually it is placing Saudi production below Russian production. But basically it is again placing the two core OPEC+ members on equal footing. Thus opening the door for combined Saudi/Russia cuts going forward if needed.
Saudi produced / will produce /Normal production:
April: 10.5
May: 10.0
June: 10.0
July: 9.0
Normal prod: 10.1
Oil price to strengthen further. Especially into the US session today. We expect crude oil prices to strengthen further and especially into the US session today. Price action has been quite careful in response to the surprise 1 m b/d cut by Saudi Arabia so far today. Maybe it is because it is only for one month. But mostly it is probably because the market in recent memory experienced that the surprise cut for May sent the Dated Brent oil price to USD 88.6/b in mid-April before it again trailed down to almost USD 70/b. So those who joined the rally last time got burned. They are much more careful this time around.
USD 80/b is the new USD 60/b and that is probably what Saudi Arabia is aiming for. Not just because that is what Saudi Arabia needs but also because that is what the market needs. We have seen a sharp decline in US oil rig count since early December last year and that has taken place at an average WTI price of USD 76/b and Brent average of USD 81/b. Previously the US oil rig count used to expand strongly with oil prices north of USD 45/b. Now instead it is declining at prices of USD 75-80/b. Big difference. Another aspect is of course inflation. US M2 has expanded by 35% since Dec 2019 and so far US CPI has increased by 17% since Dec 2019. Assume that it will rise altogether by 30% before all the stimulus money has been digested. If the old oil price normal was USD 60/b then the new should be closer to USD 80/b if adjusting for a cumulative inflation increase of 30%. But even if we just look at nominal average prices we still have USD 80/b as a nominal average from 2007-2019. But that is of course partially playing with numbers.
Still lots of concerns for a global recession, weakening oil demand and lower oil prices due to the extremely large and sharp rate hikes over the past year. That is the reason for bearish speculators. But OPEC+ has the upper hand. This is what we wrote recently on that note: "A recession is no match for OPEC+"
Aligning Saudi production with Russia. Russian production has suffered due to sanctions. With a 1 m b/d cut in July Saudi will be below Russia for the first time since late 2021. Russia and Saudi will again be equal partners. This opens up for common agreements of cuts. Reduced production by Russia since the invasion has been involuntary. Going forward Russia could make deliberate cuts together with Saudi.
Short specs in Brent and WTI at 205 m barrels as of Tuesday last week. They will likely exit shorts and force the oil price higher.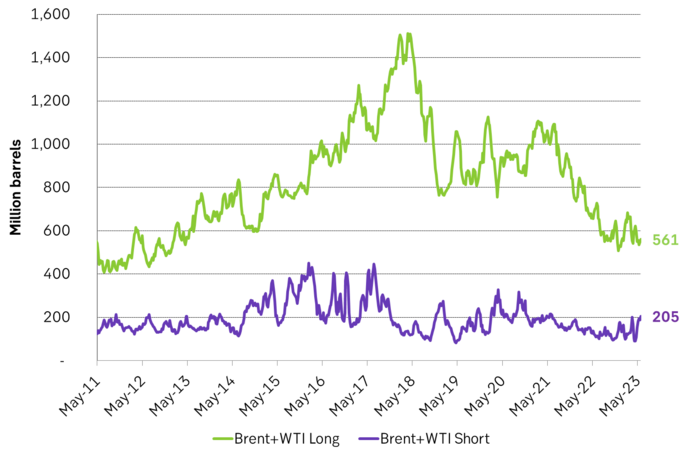 Long vs. Short specs in Brent and WTI at very low level as of Tuesday last week. Will probably bounce back up.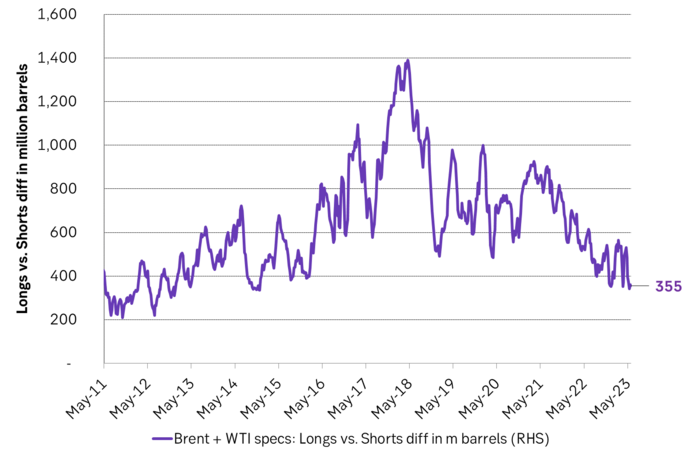 US oil rig count has declined significantly since early Dec-2022 at WTI prices of USD 76/b and Brent of USD 81/b (average since Dec-2022).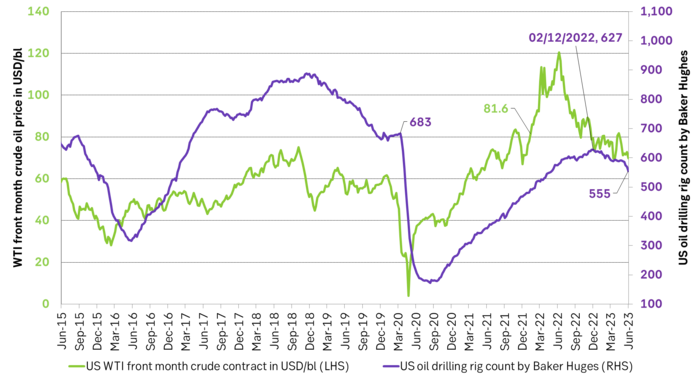 Historical oil prices in nominal and CPI adjusted terms. Recent market memory is USD 57.5/b average from 2015-2019. But that was an extremely bearish period with booming US shale oil production.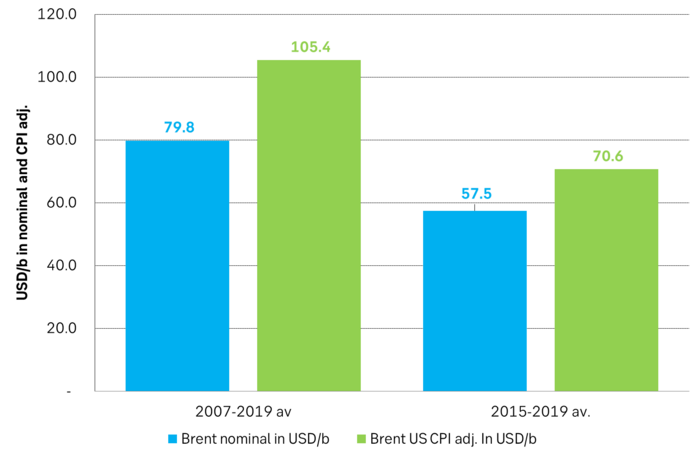 A recession is no match for OPEC+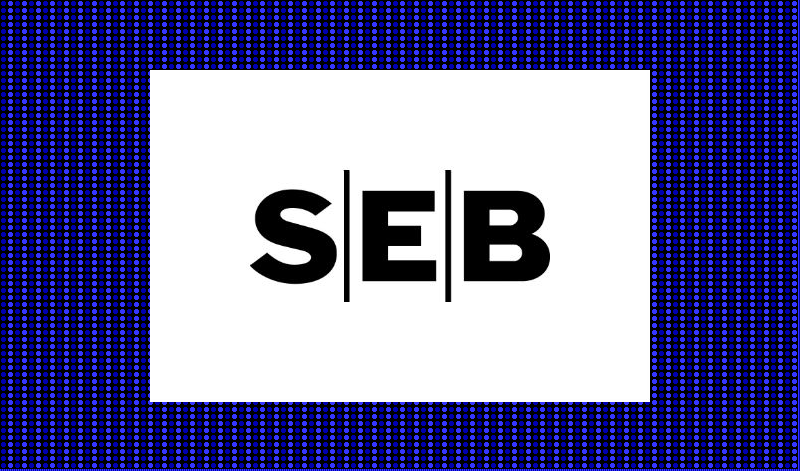 History shows that OPEC cuts work wonderfully. When OPEC acts it changes the market no matter how deep the crisis. Massive 9.7 m b/d in May 2020. Large cuts in Dec 2008. And opposite: No-cuts in 2014 crashed the price. OPEC used to be slow and re-active. Now they are fast and re-active. Latest cut indicates a "reaction-function" with a floor price of USD 70/b. Price could move lower than that in May, but JMMC meeting on 4 June and full OPEC+ meeting on 5-6 July would then change the course. Fresh cuts now in May will likely drive market into deficit, inventory draws, stronger prices. Sell-offs in May should be a good buying opportunities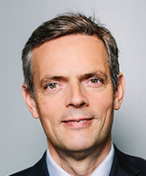 Production cuts by OPEC+ do work. They work wonderfully. Deep cuts announced by OPEC in December 2008 made the oil price bottom at USD 33.8/b on Christmas Eve. That is USD 48.3/b adj. for CPI. The oil price then collapsed in 2014 when it became increasingly clear during the autumn that OPEC would NOT defend the oil price with confirmation of no-cuts in December that year. The creation of OPEC+ in the autumn of 2016 then managed to drive the oil price higher despite booming US shale oil production. A massive 9.7 m b/d cut in production in May 2020 onward made the oil price shoot higher after the trough in April 2020.
Historical sequence pattern is first a price-trough, then cuts, then rebound. This history however points to a typical sequence of events. First we have a trough in prices. Then we get cuts by OPEC(+) and then the oil price shoots back up. This probably creates an anticipation by the market of a likewise sequence this time. I.e. that the oil price first is going to head to USD 40/b, then deep cuts by OPEC+ and then the rebound. If we get an ugly recession.
But OPEC+ is faster and much more vigilant today. Historically OPEC met every half year. Assessed the situation and made cuts or no cuts in a very reactive fashion. That always gave the market a long lead-time both in terms of a financial sell-off and a potential physical deterioration before OPEC would react.
But markets are faster today as well with new information spreading to the world almost immediately. Impact of that is both financial and physical. The financial sell-off part is easy to understand. The physical part can be a bit more intricate. Fear itself of a recession can lead to a de-stocking of the oil supply chain where everyone suddenly starts to draw down their local inventories of crude and products with no wish to buy new supplies as demand and prices may be lower down the road. This can then lead to a rapid build-up of crude stocks in the hubs and create a sense of very weak physical demand for oil even if it is still steady.
Deep trough in prices is possible but would not last long. Faster markets and faster OPEC+ action means we could still have a deep trough in prices but they would not last very long. Oil inventories previously had time to build up significantly when OPEC acted slowly. When OPEC then finally made the cuts it would take some time to reverse the inventory build-up. So prices would stay lower for longer. Rapid action by OPEC+ today means that inventories won't have time to build up to the same degree if everything goes wrong with the economy. Thus leading to much briefer sell-offs and sharper and faster re-bounds.
OPEC+ hasn't really even started cutting yet. Yes, we have had some cuts announced with 1.5 m b/d reduction starting now in May. But this is only bringing Saudi Arabia's oil production back to roughly its normal level around 10 m b/d following unusually high production of 11 m b/d in Sep 2022. So OPEC+ has lots of "dry powder" for further cuts if needed.
OPEC reaction function: "USD 70/b is the floor". The most recent announced production cut gave a lot of information. It was announced on 2nd of April and super-fast following the 20th of March when Dated Brent traded to an intraday low of USD 69.27/b.
JMMC on 4 June and OPEC+ meeting on 5-6 July. Will cut if needed. OPEC+ will now spend the month of May to assess the effects of the newest cuts. The Joint Ministerial Monitoring Committee (JMMC) will then meet on 4 June and make a recommendation to the group. If it becomes clear at that time that further cuts are needed then we'll likely get verbal intervention during June in the run-up to 5-6 July and then fresh cuts if needed.
Oil man Biden wants a price floor of USD 70/b as well. The US wants to rebuild its Strategic Petroleum Reserves (SPR) which now has been drawn down to about 50%. It stated in late 2022 that it wanted to buy if the oil price fell down to USD 67 – 72/b. Reason for this price level is of course that if it falls below that then US shale oil production would/could start to decline with deteriorating energy security for the US. Latest signals from the US administration is that the rebuilding of the SPR could start in Q3-23.
A note on shale oil activity vs. oil price. The US oil rig count has been falling since early December 2022 and has been doing so during a period when the Dated Brent price has been trading around USD 80/b.
IMF estimated social cost-break-even oil price for the different Middle East countries. As long as US shale oil production is not booming there should be lots of support within OPEC+ to cut production in order to maintain the oil price above USD 70/b. Thus the "OPEC+ reaction-function" of a USD 70/b floor price. But USD 80/b would even satisfy Saudi Arabia.

US implied demand and products delivered is holding up nicely YoY and on par with 2019. So far at least. Seen from an aggregated level.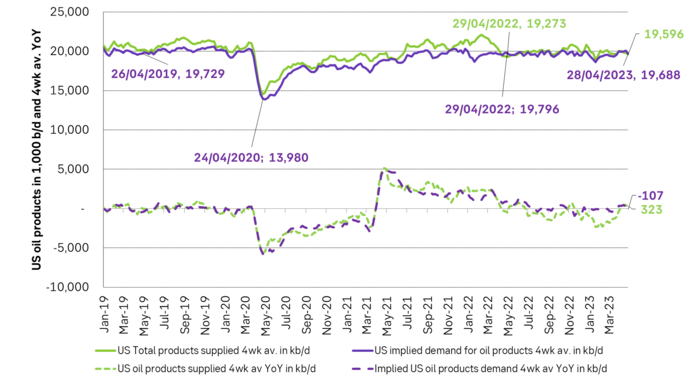 Total US crude and product stocks including SPR. Ticking lower. Could fall faster from May onward due to fresh cuts by OPEC+ of 1.5 m b/d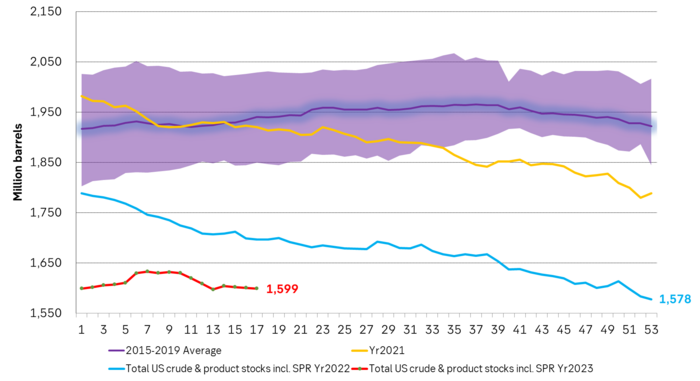 An oil price of USD 95/b in 2023 would place cost of oil to the global economy at 3.3% of Global GDP which is equal to the 2000 – 2019 average.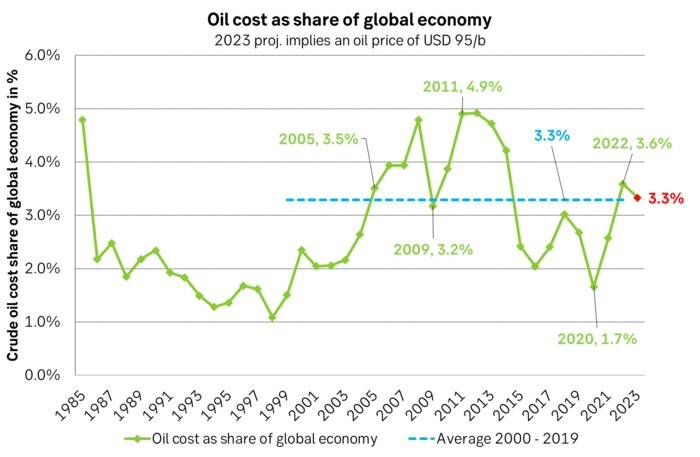 Mixed signals on demand but world will need more oil from OPEC but the group is cutting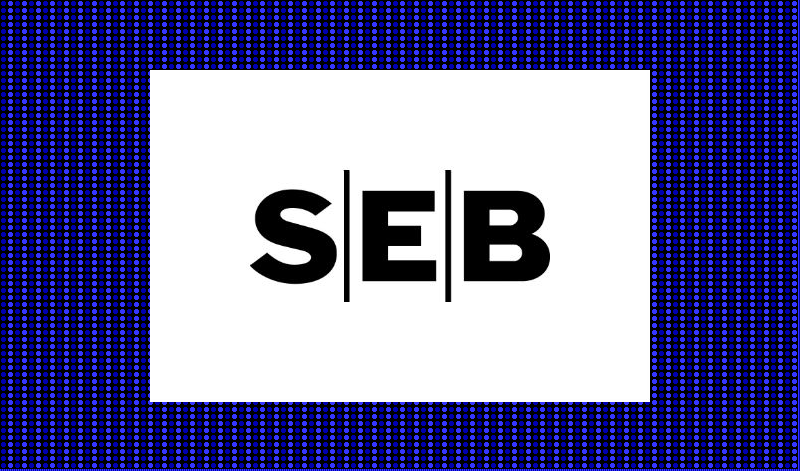 A world where OPEC(+) is in charge is a very different world than we are used to during the ultra-bearish 2015-19 period where US shale AND offshore non-OPEC production both were booming. Brent averaged USD 58/b nominal and USD 70/b in real terms that period. The Brent 5yr contract is trading at USD 66/b nominal or USD 58.6/b in real-terms assuming no market power to OPEC+ in 2028. Could be, but we don't think so as US Permian shale is projected by major players to peak next 5yrs. When OPEC(+) is in charge the group will cut according to needs. For Saudi that is around USD 85/b but maybe as high as USD 97/b if budget costs rise with inflation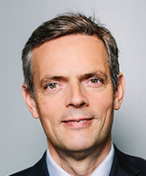 No major revisions to outlook by the IEA last week in its monthly Oil Market Report.
Total demand to rise 2 m b/d, 90% of demand growth from non-OECD and 57% from Jet fuel. Total demand to rise by 2 m b/d YoY to 101.9 m b/d where 90% of the gain is non-OECD. Jet fuel demand to account for 57% of demand growth as global aviation continues to normalize post Covid-19. Demand for 2022 revised down by 0.1 m b/d and as a result so was the 2023 outlook (to 101.9 m b/d). Non-OPEC supply for 2023 was revised up by 0.1 m b/d. Call-on-OPEC 2023 was reduced by 0.2 m b/d as a result to 29.5 m b/d. Call-on-OPEC was 28.8 m b/d in Q4-22. The group produced 28.94 m b/d in Mar (Argus).
World will need more oil from OPEC. Call-on-OPEC to rise 1.6 m b/d from Q4-22 to Q4-23. IEA is forecasting a call-on-OPEC in Q4-23 of 30.4 m b/d. The world will thus need 1.6 m b/d more oil from OPEC YoY in Q4-23 and 0.46 m b/d more than it produced in March. Counter to this though the OPEC group decided to cut production by 1 m b/d from May to the end of the year. So from May onward the group will produce around 28 m b/d while call-on-OPEC will be 29.1 m b/d, 30.3 m b/d and 30.4 m b/d in Q2,3,4-23.
If the IEA is right about demand then the coming OPEC cuts should drive inventories significantly lower and oil prices higher.
But the market doesn't quite seem to buy into this outlook. If it had then prices would have moved higher. Prices bumped up to USD 87.49/b intraday on 12 April but have since fallen back and Brent is falling back half a percent today to USD 85.9/b.
Market is concerned for declining OECD manufacturing PMI's. It is of course the darkening clouds on the macro-sky which is making investors concerned about the outlook for oil products demand and thus crude oil demand. Cross-currents in global oil product demand is making the situation difficult to assess. On the one hand there are significant weakening signals in global diesel demand along with falling manufacturing PMIs. The stuff which makes the industrial world go round. Manufacturing, trucking, mining and heavy duty vehicles all need diesel. (Great Blbrg story on diesel here.) Historically recessions implies a cyclical trough in manufacturing activity, softer diesel demand and falling oil prices. So oil investors are naturally cautious about buying into the bull-story based on OPEC cuts alone.
Cross-currents is making demand growth hard to assess. But the circumstances are much more confusing this time around than in normal recession cycles because: 1) Global Jet fuel demand is reviving/recovering post Covid-19 and along with China's recent reopening. IEA's assessment is that 57% of global demand growth this year will be from Jet fuel. And 2) Manufacturing PMIs in China and India are rising while OECD PMIs are falling.
These cross-currents in the demand picture is what makes the current oil market so difficult to assess for everyone and why oil prices are not rallying directly to + USD 100/b. Investors are cautious. Though net-long specs have rallied 137 m b to 509 m b since the recent OPEC cuts were announced.
The world will need more oil from OPEC in 2023 but OPEC is cutting. The IEA is projecting that non-OPEC+ supply will grow by 1.9 m b/d YoY and OPEC+ will decline by 0.8 m b/d and in total that global supply will rise 1.2 m b/d in 2023. In comparison  global demand will rise by 2.0 m b/d. At the outset this is a very bullish outlook but the global macro-backdrop could of course deteriorate further thus eroding the current projected demand growth of 2 m b/d. But OPEC can cut more if needed since latest cuts have only brought Saudi Arabia's production down to its normal level.
OPEC has good reasons to cut production if it can. IEA expects global oil demand to rise 2 m b/d YoY in 2023 and that call-on-OPEC will lift 1.6 m b/d from Q4-22 to Q4-23. I.e. the world needs more oil from OPEC in 2023. But OPEC will likely produce closer to 28 m b/d from May to Dec following latest announced production cuts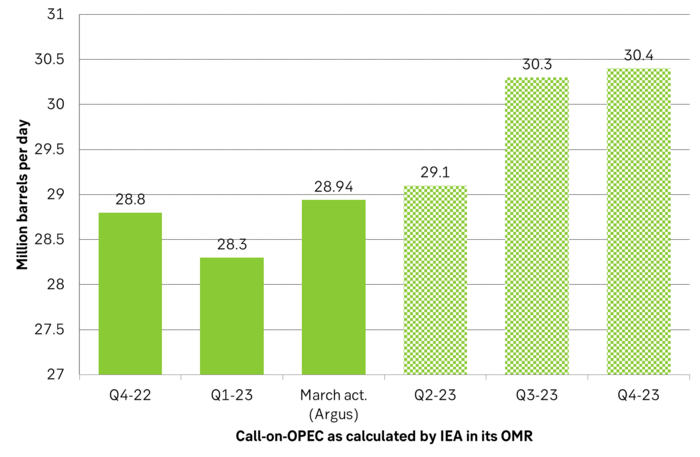 Market has tightened with stronger backwardation and investors have increased their long positions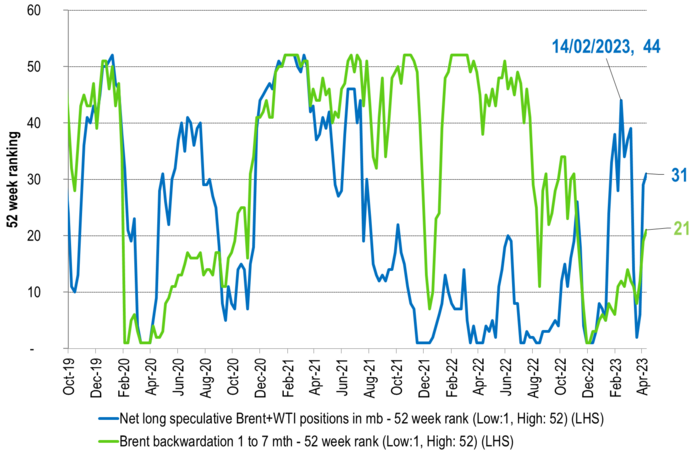 Net long specs in Brent + WTI has bounced since OPEC announcement on coming cuts.
Saudi Arabia's fiscal cost-break-even was USD 85/b in 2021 projected the IMF earlier. Don't know when it was projected, but looks like it was before 2020 and thus before the strong rise in inflation. If we add 15% US inflation to the 2021 number we get USD 97/b. Inflation should lift budget costs in Saudi Arabia as it is largely a USD based economy. Though Saudi Arabia's inflation since Q4-19 is reported as 8% to data while Saudi cost-of-living-index is up by 11%. Good reason for Saudi Arabia to cut if it can cut without loosing market share to US shale.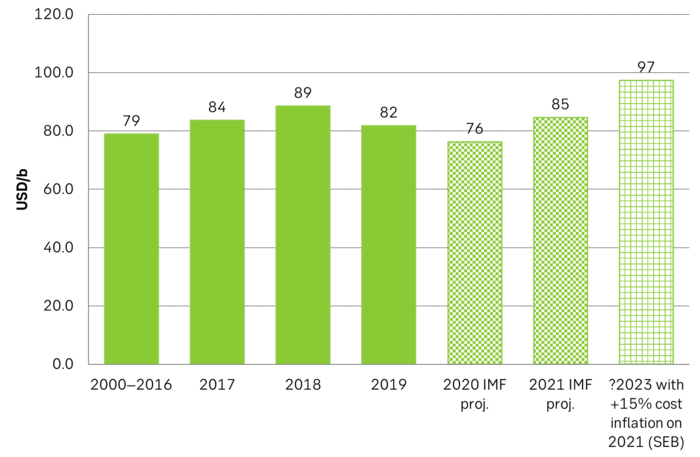 Adjusting for inflation both on a backward and forward basis. The 5yr Brent price is today at USD 66.3/b but if we adjust for US 5yr inflation it is USD 58.6/b in real terms. That is basically equal to the average Brent spot price from 2015-2019 which was very bearish with booming shale and booming offshore non-OPEC. Market is basically currently pricing that Brent oil market in 5yrs time will be just as bearish as the ultra-bearish period from 2015-2019. It won't take a lot to beat that when it comes to actual delivery in 2028.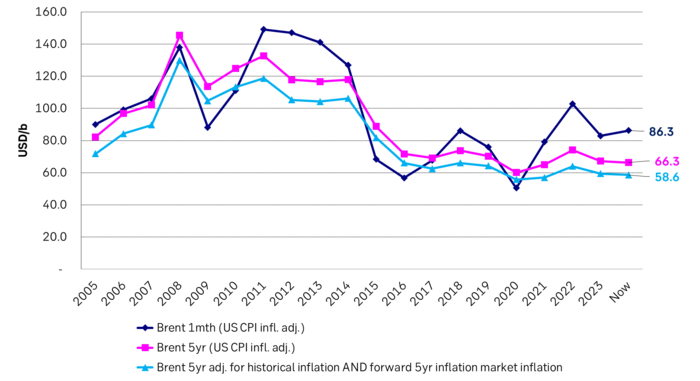 Nominal Brent oil prices and 5yr Brent adj. for 5yr forward inflation expectations only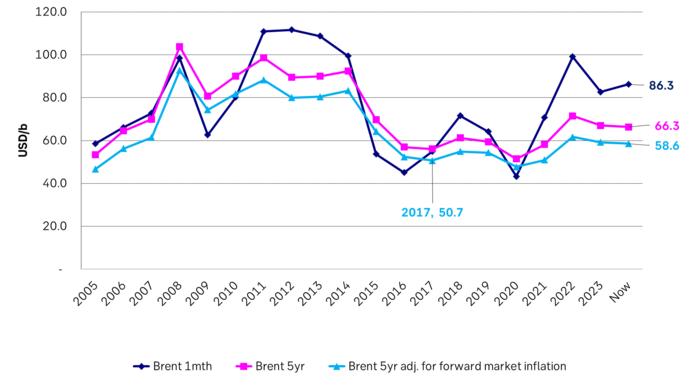 ARA Diesel cracks to Brent were exceptionally low in 2020/21 and exceptionally high in 2022. Now they are normalizing. Large additions to refining capacity through 2023 will increase competition in refining and reduce margins. Cuts by OPEC+ will at the same time make crude oil expensive. But diesel cracks are still significantly higher than normal. So more downside before back to normal is achieved.