Aluminium's surge fuelled by fundamentals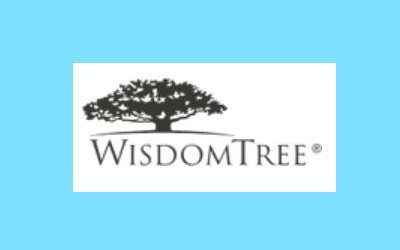 Mobeen Tahir, Associate Director, Research, WisdomTree explores the recent ascent in aluminium, including the potential forces driving the surge.
"After rising in lockstep with the broader industrial metals basket since last year, aluminium prices have taken the lead in recent weeks (see figure below). Aluminium's uses are diverse, and demand comes from a range of different applications. These include consumer products like food packaging and electronics, various modes of transport, and electrical infrastructure. A combination of tight supply and growing demand has lent buoyancy to this dynamic metal. Can aluminium continue its ascent in the coming weeks and months? Some of the following forces could determine the metal's trajectory.
Figure 1: Aluminium prices have outpaced the industrial metals basket recently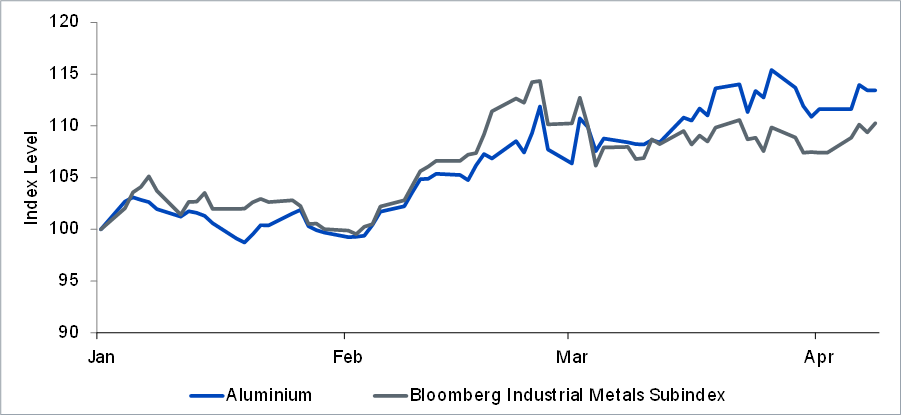 Aluminium's near-term fundamentals look supportive
"In the first quarter of 2021, aluminium's demand has risen to its highest level in five years. This has largely been driven by growing demand from China which consumes around 60% of global refined aluminium supply. In recent days, however, additional support has come from supply curtailments in Inner Mongolia. Since primary aluminium production is an electrical energy-intensive process, Inner Mongolia has mandated smelting curtailments since March 15 to meet Q1 2021 energy consumption targets. This has made the market tighter in the short term.
"While it is possible that some of this tightness may ease in the second half of the year when inventories might build again, but the risk of additional closures remains. From being in deep contango six months ago, aluminium's futures curve has become flatter, reflecting this ongoing tightness in the market.
Aluminium's long-term prospects look bright
"It would be remiss to discuss the prospects for any base metal without acknowledging the significant impact Biden's proposed infrastructure plan might have. According to the White House, a third of the pledged $2 trillion is expected to go towards transportation infrastructure and electric vehicles. The transportation sector, ranging from automobiles to trains and aircrafts, is one of the largest sources of aluminium demand. Aluminium's machinability makes it easy to use. Its lightweight allows various modes of transport to be more efficient, and its ability to absorb shocks adds an added layer of safety. According to International Aluminium Institute and Audi Lightweight Design Centre, the use of aluminium can enable a weight reduction of 40% compared to a lightweight steel car body. The expected growth in electric vehicles bodes well for long term aluminium demand.
Conclusion
"While aluminium's recent price performance has been driven by growing cyclical demand and unexpected supply cuts, its prospects are also aligned with the electric vehicle industry. Policy support from the US as well as other countries could accelerate the potential demand growth."