Iranian nuclear negotiations at center stage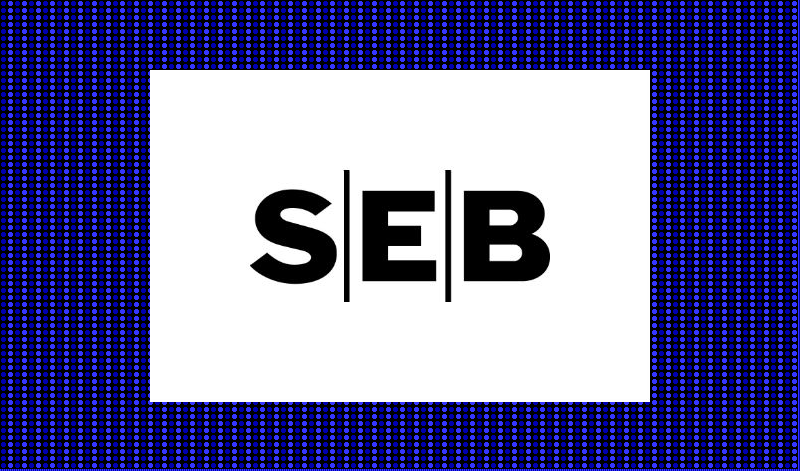 Brent crude is trading like it is April with snow one day and sunshine the next. We currently have spring refinery maintenance with reduced processing of crude by refineries and rising crude stocks. The strength of the crude curve is weakening, floating crude stocks are rising, speculative positions in crude are taking some exit and Brent crude prices have been ticking lower. Gasoline refinery margins are however extremely strong and oil product demand is set to revive yet more in the months to come. Over the market however hangs a dark shadow of Iran nuclear negotiations in Vienna which if successful would add more crude to the market.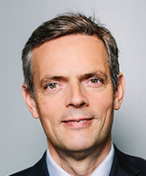 Brent crude traded down 2.9% last week with a close of USD 62.95/bl and is trading down another 0.5% this morning to USD 62.6/bl. Since 19 March Brent crude has averaged USD 63.4/bl. While currently not far from this average but in general it is clear that prices have been ticking lower since late March and still are.
Center stage in the oil market these days is the ongoing negotiations in Vienna where world powers are trying to revive the Iranian Nuclear deal (JCPOA) which Biden helped to create when he was Vice President under Obama. There is a lot of noise around the ongoing negotiations with a lot of crossing interests. Israel and Saudi Arabia probably both want Iran to be in constant lock-down rather than to revive. And the Iranian Revolutionary Gard might also want to see a continued status quo rather than a normalization and a reopening of the country as this might threaten its current grip on power. But fundamentally all parties in the negotiations in Vienna wants to see the JCPOA deal revived and reinstated. Thus, fundamentally the outcome should be successful in the end. When is of course a large open question with most observers predict a lengthy and difficult process with revival of Iranian production in late 2021 or into 2022. President Rouhani of Iran is however set to end his presidency in June this year with expectations that Iran' hard-liners will take over which would make it more difficult to succeed. Thus, the window of opportunity might be quite narrow. And President Biden seems to want to undo all of Donald Trump's deeds as quickly as possible. So sooner rather than later could be the outcome of the Vienna negotiations. But sitting far from Vienna this is hard to tell. But what is clear is that the ongoing Iranian nuclear negotiations in Vienna is posing a bearish risk for oil.
On the physical part of the crude oil market it is obvious that there is currently not a continued strong draw-down in crude stocks as we have seen previously, and which has underpinned the previously increasing Brent crude oil backwardation.
Refineries are currently in spring maintenance; Chinese crude stocks are reportedly very high and April/May refinery maintenance there is unusually strong this year as well. OPEC ME Gulf loadings rose 1.6 m bl/d month on month in March and OPEC+ production is set to rise further in May, June and July. Floating crude oil stocks have as a result of all this been ticking higher from a low of 80 m bl in February to now 106 m bl versus a normal of 50-60 m bl.
Parts of the weakness right now is clearly the refinery turnaround season in combination with further production increases lined up by OPEC+ in the months ahead (600, 700, 841 k bl/d for May, June, July).
But all is not grim, and the current crude oil weakness is clearly exacerbated by the ongoing refinery maintenance season.
If we instead look at the oil products, we see that US crude based products are only 1.5 m bl/d below the 2019 level. And US oil demand is set to revive more. Gasoline is being shipped from east of Suez to West Africa at the highest rate since 2016 and diesel is being shipped from Europe to the US in an unusual reverse flow.
So amid all the noise of Iran JCPOA negotiations, crude oil weakness, refinery maintenance it is easy to forget the broad, underlying fundamental here that vaccines are increasingly rolled out and product demand is on its way back in the US and a little later in the EU.
Brent crude oil prices have fallen back. Ticking lower since the recent fall from USD 69.63/bl. From recent high-close to to recent low-closes we have still spanned less than USD 10/bl. Normal pull-backs during price recoveries are typically USD 10-12/bl. Thus the pull-back is still not all that big.
Backwardation of the Brent crude oil curve has consistently softened since late February when the front month contract traded at a premium of USD 6.6/bl vs the 12 months contract. It now trades at only USD 3.1/bl. In comparison this backwardation averaged USD 2.9/bl through 2018 and 2019. Thus, current backwardation is very normal though it is clearly on a weakening trend right now.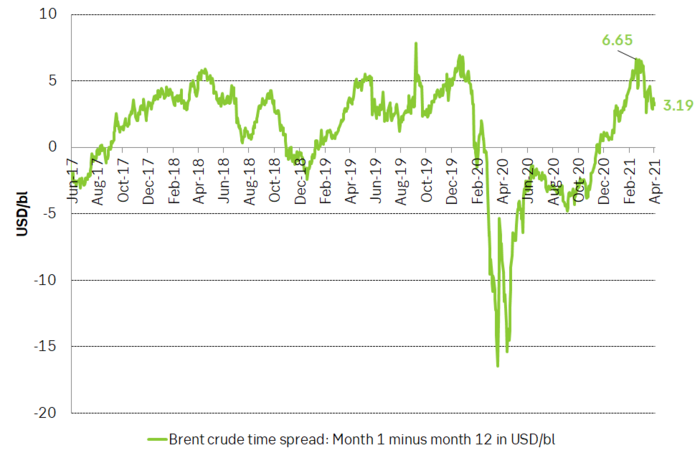 Net long speculative positions in Brent and WTI has declined about 100 m bl from 926 m bl in early March to now 825 m bl. In comparison the average position in 2019 was 733 m bl. Speculative positions are thus still some 100 m bl above this level and could draw down to below 600 m bl if speculators take more exits.
The time-spread of the Brent crude oil curve given as month 1 minus month 6 versus the ranking of net long speculative positions in Brent crude. The backwardation/contango of the Brent crude oil curve is not solely a reflection of the physical market. It is also a reflection of ebbs and flows of speculative positions. As these moves in and out of the front-end of the front-end contracts of the crude curve they typically drag front-end prices higher or lower versus longer dated contracts. Further speculative exits would weaken the Brent crude backwardation yet more (flatten the curve) with the front-end contract then moving closer to longer dated prices.
The 5-year Brent contract now trades at USD 55/bl which is just USD 3.5/bl below the average of the 5-year contract from Jan 2016 to Dec 2019 of USD 58.5/bl. Thus, longer dated Brent crude oil contracts are now very close to "normal" so to speak. In a total flattening of the Brent crude oil curve if crude stocks build more and speculative positions takes yet more exit the Brent crude prices would naturally decline to USD 55/bl where the longer dated contracts are located right now. Though this is not our main scenario it paints a picture of where Brent crude would naturally head if further bearishness unfolds. And in terms of price-pullbacks we have still not spanned a full USD 10/bl since the recent high close of USD 69.63/bl on 11 March. Pull-backs of USD 10-12/bl are normal during price recoveries.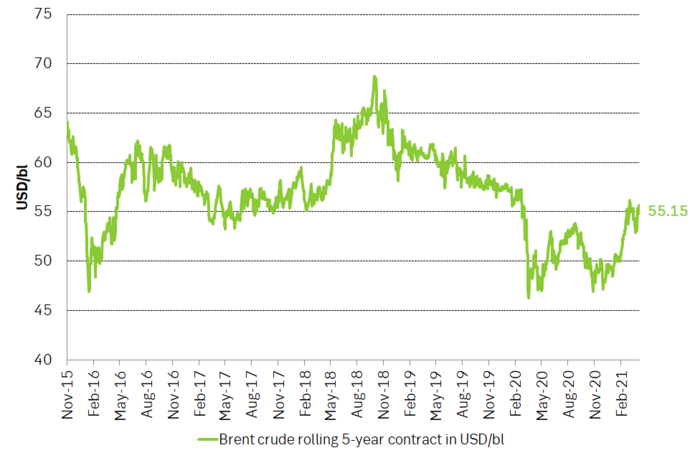 If we however look at oil products we see that gasoline refining margins are now USD 11/bl in Europe versus a more normal USD 5-6/bl. I.e. they are very strong. And with more to come. This reflects strengthening gasoline demand together with strong naphtha (for plastics) demand where both products are at the lighter end of the barrel. Diesel and middle distillate cracks are still weak versus normal as demand for jet fuel is still subdued. Fuel oil 3.5 cracks are weakening and reports are that floating stocks of 3.5% is building off the coast of Iraq as it struggles to process this part of the barrel. Increasing exports of medium sour crude from OPEC+ is also weakening this part of the complex while production of light sweet crude from the US is overall still ticking lower.
US oil product demand is now only 1.5 m bl/d below its 2019 level if we only count crude oil based products. And more demand is set to come back by the day as the US economy opens up over the coming 2 months. If we include propane and polypropylene then US product demand is already very close to normal.
Global, floating crude stocks have ticked higher from a low of 80 m barrels and now at 106 m barrels. Current refinery maintenance is part of this. The trend and the goal of OPEC+ was to move down to 50-60 million barrels (normal). But not yet.
US oil rig count did not rise last week and there is now an emerging difference between the activation of drilling rigs from June 2016 versus the one that started in September 2020. Will shale oil producers actually be true to their words that this time will be different and that they won't spend all income on drilling and instead be prudent? This emerging picture is lending support to longer dated contracts for 2022/23/24