West Africa: Rejuvenating Mining Giant
SEVERAL NEW INTERESTING PROJECTS DEVELOPING IN HISTORIC MINING REGIONS
Next to South Africa, the history of mining in Africa has been primarily written by West Africa with Ghana as the undisputed leading mining country. Its former name GOLD COAST so clearly indicates its former glorious position as a leading gold producer. But in the last 10 to 15 years, successful mining and exploration has spread into other areas and countries like Tanzania, Burkina Faso, Mali, Guinea, Mauritania, Egypt, Côte d'Ivoire, Eritrea have gained recognition as developing producer of gold and other metals.
And there is more to come. East Africa is obviously emerging and as I wrote in my issue of January 2012 but also countries in West Africa, some striving to regain former positions as mining nations, like Liberia and Sierra Leone, others like Senegal, Cameroon, Gabon, Benin, have started the development of their resources. All these developments prompted Wood Mackenzie mining industry analyst Jonathan Lang to say "West Africa has the potential to become one of the top five gold-producing regions in the world". I think he could be very well right.
It may be widely thought that resource developments are all over Africa in general and certainly all over West Africa, but that is not really like it is. Yes, there is an intensive artisanal mining activity but you have to consider that these are mostly limited to small scale operations which are usually not exceeding working on depths of a few meters below surface. But it would still be right to say that also West Africa is largely under- and even unexplored. Especially, if you take in consideration that the mining technology of today represents a day-and-night difference with the technology that all the African soil has been subjected to before. That change makes it attractive to not only look for new territories but to start with areas that have been known for mining in the past. There is a well-known and very old saying
[quote]if you want to look for gold, go where the gold is![/quote]
which still is very true and realistic today. The opportunities for more mature developments are still vast and in the expectance of prevailing high metal prices, these challenges will be met sooner or later. A healthy mix of major miners, midsize producers and exploration companies from Canada, South Africa, Australia, Brazil, the US and the UK has already arrived to be actively exploring the possibilities. And sure enough, the Chinese are all over the place too!
Furthermore, I would like to point out two factors that always come up when people talk about mining in Africa. The often-heard fear coming from the African people, is that "mining is a curse", rather than a blessing. When used, this is mostly based on the bad sides that old-fashioned mining used to bring in the past. The picture was that mostly foreign companies came in to get the African resources and thus sacrificed the interests and well-being of the African people in the area where the mining was conducted. Well, these days these things are different and rightfully so. In today's world, nearly all mining companies have set and abide by very stringent standards that call for decent behaviour and respecting the interests of the region and its people. In most cases, the general living circumstances are being improved, providing jobs and income, better housing, health and schooling facilities and highly improved working circumstances. I often say, both in and outside of Africa, that mining is not a curse and should be seen as a blessing. There are ample examples available that show this is true. The other fear is coming from the mining companies, i.e. the growing interest from African governments for share interests (read: indigenization), royalties, permit costs, taxes. It is a consequence of historical developments, which in most cases are not unrealistic. As long as the cooperation between the companies and governments are based on mutual respect and trust and that agreements are reached to the benefit of all parties concerned. In many countries, satisfactory circumstances and regulations have been established and work fine.
Some weeks ago, I decided that mining and exploration in West Africa would be the subject of this MINING IN AFRICA issue. Showing that I was not the only one to think about this, was that my old and dear friend Ellsworth Dickson, the Editor of the Resource World publication from Vancouver apparently also decided it was time to pay attention to what is going on in West Africa. And since I have made it a point in life not to aim inventing the wheel again (at most, aiming to make the wheel turn different and in unusual directions…), I asked Ellsworth to allow me to use his article, which he consented to, so I am very pleased to hereby offer you the article in full.
West Africa's fortunes are slowly changing for the better, both politically and economically. This is good news for the region's peoples and is good news for its burgeoning mining and metals sector. For many West African nations, mining has become a vital instrument to facilitate development and economic growth.
For those operating or exploring within the region, the rewards can be impressive and the resource potential is very attractive. Moreover, first-mover advantage can reap major dividends in this region. Even well-known and well-travelled parts of West Africa are witnessing exciting developments. Ghana, which has a venerable history of gold mining, has never been riper for exploration using the modern techniques and methodologies.
However, hurdles still exist and several West African governments have been re-evaluating national mining codes over the past few years. They aim to increase the state ownership in operations. For example, Guinea introduced new legislation in 2011 that enables the government to secure stakes up to 35%, an increase from 15%.
On the ground, there are other obstacles. Modern infrastructure can sometimes be non-existent and the climate, which ranges from arid to tropical, can present its own operating difficulties. "I'd say malaria is your biggest worry," Danae Voormeij, a field geologist with over 10 years of experience working throughout Africa, told Resource World. The fauna can also present unique problems. "When I'mworking in the bush, I always have localmen with machetes with me. They take care of the snakes really fast," she added. "The challenges that we face in Africa are similar to the challenges encountered in mineral exploration in many of the developing countries that are located in the tropics, worldwide," said Voormeij. "These include the lack of road access into often densely vegetated areas, being surrounded by extreme poverty, poor hygiene, and working in extreme climatic conditions. But these can be overcome with a positive attitude, experience and persistence."
Corruption in certain quarters remains problematic, while violence and rebellion can never be ruled out. The most high- profile example, in recent years, was Mali's 2011 military coup. This quickly mutated into a separatist rebellion that affected the country's northern territories, a situation that remains contained but unresolved.
"If a situation is truly out of hand," explains Voormeij, "then the UN would be there. It's nice having the UN in the country, peacekeepers, stationed at different town centres, moving in convoys on their weekly rotation. But I've never seen them as deep in the bush as at my exploration sites. In the bush, it's the local indigenous and artisanal mining communities we have to deal with on our own, and from which we obtain workers." But mostly the difficulties are parochial in nature, although this does notmean they are any less serious. "If a group of bandits, who have recently stolen 40 head of cattle from the local mayor, are passing through your exploration camp, let them," she said. "If the local mayor then insists on you handing over your vehicles to chase down the bandits, don't. Their tribal-related issues have nothing to do with us," she said. Sound community relations are invaluable at the company management level. "Introduce company management to the chief elders in a traditional ceremony […] Perhaps participate in a closing ceremony at the end of an extensive drill program," she added.
"Keeping the supply route open at all times can be done," said Voormeij, "It requires several road access teams working all the time, repairing bridges, covering mud flats with wooden tracks, and removing fallen trees. It's a must, for medical emergencies as well as for keeping regular supplies coming in, such as fuel and food, and geological samples going out, of course."
Don Willoughby, VP Corporate Development for Goldrush Resources, which operates in Burkina Faso, concurred. "[It's essential to] meet the village headmen and, within reason, do whatever you can for local people," he said. "At a business level it makes sense. It means you have no labour strife and it means reducing other potential problems."
Willoughby also highlighted the progress mining has made in Burkina Faso over the past decade and how this is being rapidly built upon. "Right now, Burkina Faso is the fastest growing gold producer in Africa […] It's also worth remembering that the level of modern exploratory work has only just scratched the surface. It's a hugely prospective country."
This closely ties in with the wider West African experience. "[West Africa] is the fastest growing area for discovery, development and production of gold in the world," Voormeij said. "There are companies actively exploring the Birimian belt in Ghana, Burkina Faso, Mali, Ivory Coast, Guinea and Liberia. Countries like Nigeria and Cameroon are hugely underexplored, yet so prospective for gold."
African Gold Group, Inc. [AGG-TSXV] has agreed to sell 100% of its Mankranho, Ghana concession to Newmont Ghana Gold Limited. Under the terms of the sale, Newmont will purchase the Mankranho concession for total consideration of US$4,000,000. The 108 km² Mankranho concession is located in the Brong Ahafo region of Ghana. African Gold Group also has two other gold projects in Ghana, the Asankrangwa and Nyankumasi projects as well as the Kobada gold project in Mali.
AngloGold Ashanti Ltd. [AU-NYSE; ANG-Johannesburg] has six gold operations in West Africa: Iduapriem and Obuasi in Ghana; Siguiri in Guinea; and Morila, Sadiola and Yatela in Mali. For the quarter ending June 2012, Obuasi produced 83,000 oz gold; Iduapriem 47,000 oz gold and Siguiri 67,000 oz gold. Morila's out- put declined 12% year-on-year, dipping to 22,000 oz gold, while Sadiola's production slumped 33% to 22,000 oz gold. Yatela secured 6,000 oz gold. Company exploration in the area remains robust, with focus on the Saraya orebody in Guinea.
Amara Mining Plc. [AMZ-TSX; AMA- LSE] changed its name fromCluff Gold Plc. effective October 1. The company operates the Kalsaka gold mine in Burkina Faso, with 15,191 oz gold produced in Q2 2012 compared with 12,504 oz gold produced in Q1. The company is also developing the Baomahun gold project in Sierra Leone and the Yaoure gold project in Côte d'Ivoire. A resource update for Baomahun is expected during October.
ArcelorMittal [MT-NYSE] brought its Yekepa iron ore operation in north-east Liberia on stream last year, with the first shipment made in September 2011. The company holds a 70% stake in the project. Production reached 1.3 million tonnes in 2011 and ArcelorMittal believes the operation will reach its 4 million tpy (tonnes per year) capacity by end-2012. As of December 31, 2011, the company's total measured and indicated resources in Liberia stood at 427 million tonnes at 47.5% iron.
Aureus Mining Inc. [AUE-TSX] released details of its NI 43-101-compliant feasibility study for its New Liberty gold project in Liberia on October 1. Average annual production will reach 120,000 oz gold over the first four years of mine life. Total output over an eight-year mine life will reach 846,000 oz gold. Meanwhile, Aureus will continue exploratory activity to increase the property's resource levels. The company is also advancing its Liberia-located Ndablama and Gondoja gold projects and holds an interest in the Sonfon gold project in Sierra Leone.
Birimian Gold Ltd. [BGS-ASX] has unearthed two broad gold trends in a soil sampling program at its 1,131 km² Basawa gold project in Liberia, immediately upstream of abundant alluvial gold workings in the northwest of the project area. One of the trends coincides with a regional scale geological structure and consists of a number of discrete gold anomalies which extend over 6 km of strike. One sample returned a peak gold value of 1,090 parts per billion, or greater than 1 gram per tonne (g/t). Further upside to the potential of the Basawa Project, is that it is located in a new gold district which, until now, has not been recognized by modern exploration companies. The area has never been subjected to systematic exploration, nor has the primary source of the abundant alluvial gold been identified.
Castle Peak Mining Ltd. [CAP-TSXV] is developing the Akorade gold project, located in Ghana's southern Ashanti belt. On August 22, the company reported results from its recent drill campaign on the project's Apankrah and Nana targets. Hole NKDDH022 recorded 79.9 g/t gold from193- 199 metres. The results follow drill-hole data released on July 11, including details of hole NKDDH0018 that intersected 3.39 g/t gold from168-188metres.
Channel Resources Ltd. [CHU-TSXV] is advancing the Tanlouka gold project in Burkina Faso. On September 4, the company filed a NI 43-101-compliant report for the project's Mankarga 5 deposit. Indicated resources comprise 14.1 million tonnes at 0.94 g/t gold for 425,000 oz gold contained. The company will conduct follow up drill campaigns, while other exploratory work will focus on other sites, the Tanwaka and Manesse zones located north of Mankarga.
Compass Gold Corp. [CVB-TSXV] is primarily focused on its Yanfolila and Dandoko gold projects in Mali. Results from the company's most recent drill campaign at Yanfolila's Solona target were highlighted on October 1, including details of hole SD48, which recorded 2.15 g/t gold from 25.2-31.5 metres and hole SD50, which intersected 1.15 g/t gold from64.32-71.12 metres.
Endeavour Mining Corp. [EDV-TSX; EDVMF-OTCQX; EVR-ASX] owns two goldmines producing approximately 200,000 oz per year in West Africa: the 90%-owned Nzema gold mine (produced 90,026 oz in 2011) in southwest Ghana, about 280 km west of the capital, Accra; and the 90%-owned Youga gold mine, 180 km southeast of Ouagadougou, capital of Burkina Faso. Youga has been in production since 2008 and produced 87,264 oz gold in 2011. The mine is targeted to produce 85,000-90,000 oz in 2012.
Equator Resources Ltd. [EQU-ASX] is focused on the exploration of its gold projects in the prospective and re-emerging West African country of Liberia. Through its wholly-owned subsidiary, Bukon Jedeh Resources, the company holds a 100% interest in a total of 1,537 km² of gold exploration projects in southeastern Liberia in three granted licences. These are the Bukon Jedeh mining concession agreement which covers an area of 252 km², the Maryland mineral exploration license, which covers an area of 586 km², and the River Gee mineral exploration license which covers an area of 699 km².
Golden Rim Resources Ltd. [GMR- ASX] has four projects in Burkina Faso and two in Mali. Recent drill results from the Netiana gold discovery at the Balogo Project in Burkina Faso includes intercepts of 57 metres at 40.6 g/t gold and 31 metres at 65.6 g/t gold. The company is aiming for a JORC-compliant resource estimate for Netiana by end-2012.
Goldfields Ltd. [GFI-JSE; GFI-NYSE] operates two gold mines in Ghana. Output at the Tarkwa Mine stood at 176,300 oz gold for Q2 2012 compared with 185,300 oz gold in Q1. The decline was due to lower throughput, according to Goldfields. Towards the end of Q2, Tarkwa's heap leach facilities were closed by Ghana's Environmental Protection Agency. The suspension was lifted on August 9, although Goldfields estimates 15,000 oz gold production has been lost. The company's Damang gold mine reported 38,200 oz gold produced in Q2 compared with 44,300 oz gold in Q1. The decline was due to lower grades and less tonnes processed.
Goldrush Resources Ltd. [GOD-TSXV; GDRRF-OTCQX] has 12 exploration permits located throughout Burkina Faso. Focus has centred on the Ronguen gold project, with near-surface measured resources of 4.14 million tonnes at 1.12 g/t gold for 150,000 oz gold contained. Indicated resources comprise 3.86 mil- lion tonnes at 1.28 g/t gold for 159,000 oz gold contained. The deposit's deeper zone holds measured and indicated resources of 483,000 tonnes at 1.51 g/t gold for 23,000 oz gold contained. Further exploration is planned, while a Preliminary Economic Assessment (PEA) and environmental impact statement is already underway.
Golden Star Resources Ltd. [GSC-TSX; GSS-NYSE Amex] has two operational gold mines in Ghana: Bogoso/Prestea and Wassa. The company has interests in several other regional exploration projects. On August 8, Golden Star announced increased quarterly output, with 85,183 oz gold produced in Q2 2012 compared with 77,725 oz in Q1.
Hummingbird Resources plc [HUM- AIM] holds 13 gold exploration licences and one iron ore licence in Liberia. Since December 2010, Hummingbird has defined two NI 43-101-compliant gold resources on its Dugbe Shear Project in southeast Liberia. The Dugbe F deposit hosts 1.765 million oz gold, grading 1.27 g/t gold, with two-thirds in the indicated category. Located 2.6 km east of Dugbe F, the Tuzon deposit hosts 2.052 million oz gold, grading 1.21 g/t gold. Drilling in 2012 focused on a third deposit, Sackor, located directly west of Dugbe F and a resource update is expected shortly. At Tiehnpo, along the same Dugbe Shear, trenching is ongoing at a newly-discovered 8-km long gold-in-soil anomaly.
IAMGOLD [IMG-TSX; IAG-NYSE] operates the Essakane gold mine in northeast Burkina Faso. The company holds a 90% stake in the project, with the Burkina Faso government holding the remainder. For H1 2012, the mine produced 161,000 oz gold comparedwith 157,000 oz gold inH1 2011. Further exploratory work at the property is on-going, with focus on the Essakane main zone, the northern extensions of the current life-of-mine pit, and the southeast extensions of the Falagountou deposit.
Indigo Exploration Inc. [IXI-TSXV] holds four exploration permits in Burkina Faso and is earning in a 100% stake in a fifth. On August 15, the company announced it had delineated new targets at the Kodyel and Moule/Loto permits following soil sampling campaigns. The Kodyel permit contains the Hantekoura site that was explored by Semafo between 1996 and 1998. Semafo made a historic and non-NI 43 101-compliant preliminary resource estimate of 753,000 tonnes, grading 3.1 g/t gold.
Keegan Resources Inc. [KGN-TSX] has released the results of a revised mineral resource estimate for its Esaase gold project in Ghana, West Africa, based upon some 200,000 metres of reverse circulation drilling and 78,000 metres of diamond drilling carried out over the past five years. The revised estimate consists of measured and indicated resources of 68.92 million tonnes averaging 1.73 g/t gold, for 3.83 million oz with inferred resource of 22.23 million tonnes averaging 1.75 g/t gold, for 1.25 million ounces. A revised pre-feasibility study should be completed in early 2013.
Kinross Gold Corp. [K-TSX;KGC-NYSE] operates the Ghana-located Chirano gold mine, which comprises several open pits and one underground operation. Output for Q2 2012 stood at 63,660 oz gold compared with 75,906 oz gold produced in Q1 2012. The decline resulted from lower plant throughput, which was due to crusher and mill maintenance issues and periodic electric power outages. Kinross acquired a 100% interest in the Tasiast gold mine in September 2010 upon acquiring Red Back Mining. The Tasiast Mine is an open pit operation located in north-west Mauritania. Gold equivalent production for 2011 was 200,619 oz. Proven and probable reserves are 7.46 million oz.
La Mancha Resources Inc. [LMA-TSX] has a 45.9% interest in the open pit Ity gold mine in Côte d'Ivoire that has been in production since 1991 with significant mine life remaining. For 2011 gold production attributable to La Mancha was 16,860 oz. The 2012 expected attributable gold production is up to 31,000 oz. Attributable measured and indicated gold resources total 296,100 oz grading 3.45 g/t gold. The company has interests in five earlier stage gold projects in Côte d'Ivoire.
Newmont Mining Corp. [NMC-TSX; NEM-NYSE] operates the Ahafo gold mine in Ghana. Production for Q2 2012 stood at 132,000 oz gold compared with 146,000 oz gold in Q2 2011. The decline was due to lower mill throughput and grade, although this was partially offset by a higher recovery rate. Newmont is also developing the Ghana-located Akyem gold project.
Orezone Gold Corp. [ORE-TSX] is advancing the Bomboré and Bondi gold projects in Burkina Faso. On August 27, the company updated Bomboré's resources; measured and indicated levels are 125 million tonnes at 1.03 g/t gold, for 4.13 million oz gold contained. On September 4, the company announced encouraging results from recent drill campaigns and an updated resource estimate based on the new data is planned for Q1 2013. Orezone also holds two uranium exploration permits in Niger.
Oromin Explorations Ltd. [OLE-TSX; OLEPF-OTCBB] holds a 43.5% stake in Oromin Joint Venture Group (OJVG), with Bendon International holding 43.5% and Badr Investment and Finance 13%. OJVG wholly-owns the OJVG gold property in Senegal. Work is underway on updating the project's resources, factoring in results from 250 holes drilled since resource levels were outlined in May 2011. Measured and indicated levels currently comprise 3.3 million oz gold.
Papillon Resources Ltd. [PIR-ASX] released an initial resource estimate for Mali-located Fekola gold project in July. Using a 1g/t gold cut-off, the project comprises 3.14 million oz gold contained at an average grade of 2.4 g/t gold. On September 26, the company released its latest drill results, including details of hole FKD 014, which intersected 11.61 g/t gold over 38 metres. On September 11, Papillon announced it had increased its stake in the project to 90%, up from 80%. It acquired the additional 10% from Songhoi Resources. Papillon also holds several exploratory permits in southern Mali.
Pelangio Exploration Inc. [PX-TSXV; PGXPF-OTC] is exploring the Manfo and Obuasi projects located in Ghana. The company is earning into a 100% option agreement for Manfo. On August 27, it announced results from drilling at Manfo's Nkansu Zone. Results included hole SGDD-201, which intersected 0.57 g/t gold from 39-109 metres. On September 26, Pelangio announced the discovery of a seventh mineralized zone and additional drill results were released, including hole SODD-250, which intersected 1.78 g/t gold from 19-34 metres.
PMI Gold Corp. [PMV-TSXV; PVM-ASX; PN3N-FSE] wholly-owns the Obotan gold project in Ghana. NI 43-101/JORC- compliant proven and probable reserves stand at 34.2 million tonnes, grading 2.21 g/t gold for 2.43 million oz gold contained across four deposits. A feasibility study released on August 28 outlines an open-pit operation, with an average output of 221,500 oz gold per year for the first five years. Total production across a mine life of 11.5 years will reach 2.26 million oz gold. PMI Gold is also advancing the Kubi gold project and the early-stage Asanko gold project.
Rio Tinto Plc. [RIO-NYSE, LSE] is developing the Simandou iron ore project in southeast Guinea with the Aluminum Corp. of China Ltd. (Chalco). Rio Tinto is the majority stakeholder with an interest of just over 50%. Predicted to be fully operational by mid-2015, the project promises to be Africa's largest mining operation, with a 95 million tpy iron ore capacity. Capex is estimated at $10 billion and includes the building of a 650-km rail line and a captive port.
Riverstone Resources Inc. [RVS-TSXV; 3RV-Frankfurt] has four gold projects in Burkina Faso. The company released a suite of drill results for its flagship Karma gold project on September 24 and September 25. This includes hole KAO-12-RC-354, which intersected 1.49 g/t gold from 38-58 metres. On October 3, Riverstone released an updated NI 43-101-compliant resource estimate; total indicated resources stand at 56.5 million tonnes at 1.07 g/t gold for 1.94 million oz.
Rockridge Capital Corp. [RCC] wholly owns and is exploring the Fatou gold discovery in southern Mali. On August 21, the company announced drill results for the Fininko gold zone in the east of Fatou. Highlights included hole DDF-091, which intersected 1.73 g/t gold over 54 metres, and holeRCF-173,which recorded 3.25 g/t gold over 10metres.
Roxgold Inc. [ROG-TSXV] wholly-owns the Yaramoko and Sebba gold properties and a 90% interest in the Bissa West gold project. The ventures are all located in Burkina Faso. On August 7, the company released an initial resource estimate for Yaramoko. At a cut-off grade of 2 g/t gold, indicated resources stand at 617,000 tonnes at 17.8 g/t gold for 354,000 oz gold contained. On September 25, Roxgold announced a settlement agreement had been reached relating to a dispute over management and board structure.
Tawana Resources NL [TAW-ASX, JSE] has three projects in Liberia: the Sinoe gold project in the prospective Birimian gold structures on the Dugbe shear zone along strike from the Dugbe gold deposit (1.8 Moz) – see Hummingbird Resources item; the Mofe Creek iron ore project with +40% Fe along 35 km strike; and the Nimba/Lofa gold projects in close proximity to the Ity Gold Mine (5 Moz). The Mofe Creek iron ore project has potential for high-grade direct shipping ore and is only 25 km to the coast, adjacent to rail and port facilities.
Vale SA [VALE-NYSE] and BSG Resources aim to bring their joint-venture Zogota iron ore mine in Guinea, on stream by end-2012. The project, with a capex of $5 billion, taps into Blocks 1 and 2 of Guinea's giant Simandou iron ore deposit and will have an estimated nominal capacity of 15 million tpy. On July 30, the mine was attacked by villagers. Security forces clashed with locals three days later, with five people reported killed. On September 26, Reuters cited a source claiming that Vale will prioritize its Serra Sul iron ore project in Brazil over its Guinean developments. The source has knowledge of the firm's strategy, according to Reuters.
Vital Metals Ltd. [VML-ASX] is advancing the Doulnia gold project in southern Burkina Faso. The rainy season curtailed exploration, although tenders for the forthcoming campaign season have already been made by drill companies; Vital Metals hopes to extend zones of known mineralization, targeting shallow gold mineralization that can be exploited by open-cut methods.
West African Iron Ore Corp. [WAI- TSXV] is advancing the Forécariah iron ore permit in Guinea. On July 11, the company released data for the first 102 holes on its Wondima target. The results indicated an average grade of 30.52% iron and mineralization with an average thickness of 8.53 metres. On September 4, West African Iron Ore announced the signing of a binding letter of intent for a $30 million facility between the company and China International Fund Ltd.
West African Resources Ltd. [WAF- ASX] is focused on the exploration and development of resource projects in Burkina Faso through its wholly-owned Burkinabé subsidiary, Wura Resources. Wura holds . mineral tenements covering the Boulsa gold project within central Burkina Faso's Manga-Sebba belt. The Boulsa gold project covers 6,370 km² and 200 metres of strike length of prospective early Proterozoic Birimian granite-green- stone terrain, and is located 90 km east of the capital Ouagadougou. In June 2012, significant copper-gold mineralisation was intercepted by wide-spaced (400m) air core drilling at the Sartenga prospect, part of the Boulsa Project, in the central portion of the broad 6.2 km by 1.4 km auger gold-only anomaly.
I kindly thank author Simon Rees and my friend Ellsworth Dickson, Editor at
for allowing me to include this article in this issue of MINING IN AFRICA.
I think the Resource World article gives a good overview of many of the projects that are currently going on in West Africa. However, it is always difficult to be complete and include all the companies and projects that are actively worked on in a certain region. Any overview depends a lot on the preferences and research efforts of the author. As for me, I follow many of the companies that are mentioned in the RW overview rather closely but I am also missing several companies that are currently working on quite significant and interesting projects in West Africa.
For instance, I miss one of my favourite companies, Semafo, which is successfully mining in Burkina Faso, Niger and Guinea. When you talk about mining in West Africa, they should be named. Just to name a few others, companies like Resolute Mining, Abzu Gold, AMI Resources, Ampella Mining, Azumah Resources, Bassari Resources, Cassidy Gold, Credo Resources, GoldStone Resources, MDL Limited, Merrex Gold, Middle Island Resources, Orbis Gold, Robex Resources, Teranga Gold, Volta Resources, Avnel Gold Mining, Avocet Mining, Perseus Mining, West African Minerals, Stellar Diamonds, African Mining and Exploration and several others cannot be ignored and deserve attention.
With all these developments in mind, combined with my intentions to publish more issues of MINING IN AFRICA in 2013, I have scheduled to prepare a number of Special Country Overviews to focus more explicitly on several of the African regions and countries. One of the ways to do that is to be represented at the best choices of mining conferences and events to be held in Africa. The best and most complete of these is the MINING INDABA, forthcoming in Capetown, South Africa, in February, my best recommendation for everybody who wants to learn more about and feel the taste of mining and exploration in Africa.
In this context, I have the pleasure to introduce my new representative and correspondent for West Africa Gerard Captijn, who attended the SIM Conference in Senegal in November. I worked with Gerard, way way back in our past when we were still young, slim and arrogant and worked for a private bank in the Netherlands; now you can read his report on his impressions of the conference.
SENEGAL, SET TO BECOME ONE OF AFRICA'S LEADING GOLD PRODUCERS
by Gerard Captijn
The SIM Senegal (2nd International Mining Conference & Exhibition) took place from 6 – 8 November 2012 in Dakar, Senegal, organized by the Ministry of Energy and Mines of the Republic of Senegal. The important expansion of the Senegalese mining sector required investments of almost 5 billion US dollars between the years 2000 and 2013. Mining activity developed through exploration and production of gold, iron ore, uranium and copper in the south-east of Senegal and through the mining of zircon and titanium in the coastal zones.
The substratum of the Senegalese territory offers a great variety of mineral substances including noble metals (gold and platinum), base metals (iron, copper, chromium, nickel), industrial minerals (industrial phosphates, limestone, salts, barite), heavy minerals (zircon and titanium) and building materials.
The Senegalese Ministry of Energy and Mines provides active support to exploration and production companies including, but not limited to, making available up-to-date geological infrastructures, an airborne geophysical survey, a national mineral database, a mining cadaster (CDCM), the production of detailed geological maps of the sedimentary basin and the southeastern areas of Senegal as well as support for local Senegalese mining efforts.
Senegal is rapidly becoming one of the most dynamic gold producers in Africa. The production of the first ingot early 2009, from the Sabodala gold mine, celebrated the exploitation of a discovery made nearly 50 years ago. Sabodala is making today a real contribution to investors and to the Senegalese economy. The site covers approximately 1.450 km²; the exploitable resources are estimated to contain 1.63 M ounces of gold, with reserves of 3.55 M ounces. Strongly increased gold production is expected as of 2012 – 2013 with the exploitation of the world class deposits of Golouma-Kérékounda, confirming the growing importance of the birimian province of Kedougou in West-African and African gold production. While gold production in South Africa is going down, gold production in Senegal is increasing fast.
The Senegalese Ministry of Energy and Mines did award an exploration license for a further area of 200+ km² in south east Senegal. Twenty pockets of mineralization have been found so far, four potential fields with current resources valued at 2.24 M ounces.
Adjacent to these two projects are 25 gold research permit areas, occupied by eight foreign companies and nine domestic companies. At the south of the Sabodala deposit, another major international mining company has discovered an important gold potential of 3 M ounces at Massawa. Further east, along the border with Mali, a further company is conducting field work and interesting results were obtained in the Guemedji zones.
Here are my comments on the major gold companies in Senegal: The major Senegalese gold mining operation is Teranga Gold Corporation (ASX,TSX:TGZ, price Nov. 7 C$ 2.38, market cap C$ 584.6 million) with their Senegalese subsidiaries Sabodala Gold Operations and Sabodala Mining Company. After completion of the Sabodala mill expansion, production for 2012 is expected to increase to 210.000-225.000 ounces of gold at a cash cost of US$ 600-650 per ounce. The main Sabodala gold mine, which came into operation in 2009, is located 650 km south-east of Dakar, the capital of Senegal, within the west African birimian geological belt, about 90 km from major gold mines in Mali. It is a world-class asset in its early stages, with production increasing and costs decreasing. As of December 31, 2011, the Sabodala gold mine had proven and probable reserves of approximately 1.70 million ounces of gold included in measured and indicated resources of 2.14 million ounces. In addition to the Sabodala mine license, the Company holds one of the largest exploration land positions in south-eastern Senegal with a direct, or majority controlling joint venture interest, in eleven exploration permits, currently permitting exploration activity over approximately 1.450 km². Teranga is focused on increasing production with the objective to become a 400.000-500.000 ounces annual producer. In development phase 1, they will produce 250.000-350.000 ounces annually by leveraging their existing mill and land package (all truckable). In development phase 2 production will increase to 400.000-500.000 ounces per year but requires another mill expansion. The company plans to eliminate its hedge book by August 2013 and has an experienced management team with an extensive exploration program. The objective is a 10-15+ year mine life with growth through self-funded exploration and regional opportunities (JV's, acquisitions). The company's future capex requirements look manageable as margins will expand.
Oromin Explorations Limited (TSX:OLE, price Nov. 7 C$ 0.79, market cap C$ 107.9 million) is a growth-oriented resource company focused on exploring the OJVG Gold project in Senegal, West Africa. The OJVG Gold Project is an advanced stage, low risk, construction ready gold project with many options for enhancement. The project is owned by Oromin (43,5%), Bendon International (43,5%) and Badr Investments (13,0%). A 213 km² 15 year renewable mining license was secured in January 2010 and an EISA was approved by the Government of Senegal in May 2012. A resource update for 14 deposits was completed in September 2012 and both a Feasibility Study Update for a CIL operation and a PEA update for a proposed heap leach operation are now underway. The September 2012 mineral resource update, undertaken by SRK, outlines an indicated resource of 3,78 million ounces gold and an inferred resource of 0,96 million ounces of gold.
The Oromin management team are experienced industry professionals with a track record of discoveries. Oromin is active in the south-eastern part of Senegal, 650 km south-east of the capital city of Dakar within the Sabodala gold mining district, similar to nearby producing gold sites across the border in Mali. Their project is accessible all year by air and by all-weather roads. With more than US$ 155 million spent on exploration, studies and infrastructure to date, Oromin is continuing to advance the OJVG project toward production status.
The Mineral Resources Update is scheduled for completion in Q3 of 2012, with a Reserve and Feasibility Study Update to follow in Q4 of 2012. The 2010 Feasibility Study delivered robust economics for a proposed stand-alone CIL operation with a capital cost of US$ 292 million, expected to produce an average of 187.000 ounces of gold in the first three years and 152.000 ounces of gold annually over an initial 9-year life. Cash costs were estimated to average US$ 461 per ounces over the initial nine years. At an US$ 1.200 per ounces gold price, the OJVG Gold Project would have an NPV of US$ 361 million and an IRR of 36%, with a two-year payback of capital costs. More recent studies have identified the potential to increase production by 7.000 ounces annually through improved gold recovery and plant utilization in the early years. A preliminary economic assessment (PEA) also identified an opportunity to produce another 36.000 ounces annually by heap-leach processing in the early years. All eight deposits used in the 2010 Feasibility Study remain open to expansion along trend and to depth, including Masato, where drilling has confirmed potential for expansion of both open-pit and underground resources. The 2012 Resources, Reserve and Feasibility Updates are expected to significantly enhance the mine development scenario, mine life and project economics. Oromin may mine their discoveries themselves or sell to a future production company. Discussions are ongoing and an agreement may be concluded in 2013. We have met Chet Idziszek, their President and Director, as well as Michel Marceau, Operations Manager, and were impressed by their experience and energy.
Randgold Resources Limited (LSE:RRS, NASDAQ:GOLD, price Nov. 7 US$ 114.39, market cap US$ 10.5 billion) is engaged in gold mining, exploration and related activities. The Company has a portfolio of exploration projects in both West and Central-Africa and owns an effective 83,25% controlling interest in the Massawa project in Senegal. The Massawa project consists of a greenfields exploration find located in eastern Senegal. Massawa is identified with 3.18 million ounces of gold reserves and is located approximately 60 kilometers west of the Malian border. The Massawa gold is much harder to extract than the Sabodala gold: using the same process as their competitors, the recovery rate is substantially lower and uses twice the quantity of energy. Randgold is actually negotiating lower energy rates, gold production will start rapidly when an agreement is reached.
The above companies are the 3 major players in exploration and production of gold in Senegal. Other interested international gold companies are AngloGold Ashanti Ltd., Axmin Inc., Bassari Resources Ltd., IAMGOLD Corp., Thor Explorations Ltd. and Toro Gold Ltd. We may come back on these companies in a future edition of MINING IN AFRICA. There are also a number of Senegalese companies (Nafpec, Rokamco, Sen Gold, Sored Mines, Watic) doing exploration work.
Investors should keep an eye on Senegal. The country is politically and socially stable and has initiated (since 2003) new, modern and attractive mining legislation. The country has excellent infrastructure, skilled human resources and a competitive, transparent and simple fiscal and regulatory regime. Senegal is one of the most successful countries in the region and has a wealth of diverse and unexploited mineral deposits which, until recently, have lain dormant.
I am pleased with this issue on West Africa. In my view, it does justify our combined efforts and its content should be informative, helpful and beneficial to everybody that has an interest in the resource developments of Africa. My regular readers know that I can become quite poetic about my fascination for Africa and the development of its resources. Therefore, allow me to finish with some words that I found in the brochure for the Africa Downunder 2013 Conference, to be held in Perth, Australia, in August next year:
The action across the continent is taking place hard and fast, there could not be a better time to explore the options and hear the stories from the people who are unlocking the wealth of the formerly "Dark Continent". The lights have come on in Africa……
Henk J. Krasenberg
[hr]
European Gold Centre
European Gold Centre analyzes and comments on gold, other metals & minerals and international mining and exploration companies in perspective to the rapidly changing world of economics, finance and investments. Through its publications, The Centre informs international investors, both institutional and private, primarily in Europe but also worldwide, who have an interest in natural resources and investing in resource companies.
The Centre also provides assistance to international mining and exploration companies in building and expanding their European investor following and shareholdership.
Henk J. Krasenberg
After my professional career in security analysis, investment advisory, porfolio management and investment banking, I made the decision to concentrate on and specialize in the world of metals, minerals and mining finance. From 1983 to 1992, I have been writing and consulting about gold, other metals and minerals and resource companies.
The depressed metal markets of the early 1990's led me to a temporary shift. I pursued one of my other hobbies and started an art gallery in contemporary abstracts, awaiting a new cycle in metals and mining. That started to come in the early 2000's and I returned to metals and mining in 2002 with the European Gold Centre.
With my GOLDVIEW reports, I have built an extensive institutional investor following in Europe and more of a private investor following in the rest of the world. In 2007, I introduced my MINING IN AFRICA publication, to be followed by MINING IN EUROPE in 2010 and MINING IN MEXICO in 2012.
For more information: www.europeangoldcentre.com
Tre rytmer sammanfaller för guldpriset i mars 2024
Ingemar Carlsson har gjort en teknisk analys på guldpriset inför 2024 och det är hela tre separata rytmer som sammanfaller under mars 2024 vilket gör det hela mycket spännande. Den långsiktiga trenden för guldpriset, dvs under de kommande åren, är positiv och ser ut att bli en förändring från den rörelse i sidled vi har sett under en längre tid.
Med vintern kom de högre elpriserna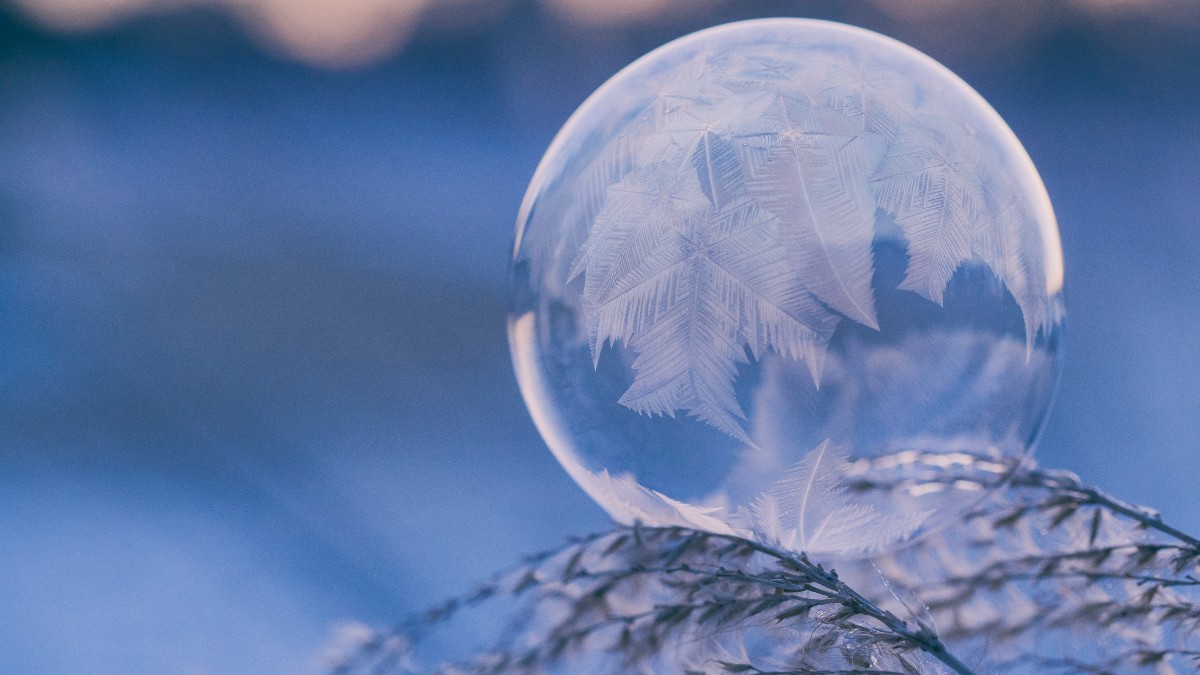 Elpriserna i Norden ökade under slutet av november. Det innebär att december inleds med mer än dubbelt så höga elpriser per kilowattimme i hela landet jämfört med förra månaden. Ökningen beror främst på kyligt, torrt väder och ökad elanvändning, men även de oplanerade kärnkraftsstoppen påverkar just nu framförallt södra Sverige och Finland.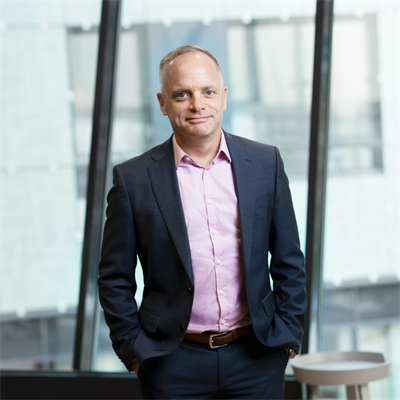 November månad avslutades med att medelspotpriset på elbörsen blev 82,13 öre/kWh i elområde 3 (Södra Mellansverige). Hälften så dyrt som det rörliga priset samma period förra året (159,72 öre/kWh) och högre än det rörliga priset i oktober (49,66 öre/kWh).
– Elpriserna fortsätter att svänga, men som alltid när det blir kallt, så ökar elkonsumtionen och elpriserna, säger Jonas Stenbeck, privatkundschef Vattenfall Försäljning.
Senaste veckan har det varit ett par reaktorstopp inom kärnkraften, vilket påverkat elpriset framförallt i elområde 3 och 4 och i Finland. Vattenmagasinen ligger på normala nivåer. Årets isläggning genomfördes i mitten av november och ledde då till en kortare tids produktionsneddragning med begränsad påverkan på elpriserna som följd. En planerad isläggning görs varje år för att skapa stabila produktionsförutsättningar för resten av vintern. Ogynnsamma väderförhållanden har periodvis lett till isbildning på vindkraftsbladen vilket gett lägre vindkraftsproduktion.
Elpriserna är högre på kontinenten men terminspriserna för tysk el ligger just nu betydligt lägre än föregående år. Dessutom är Europas gaslager fyllda vilket motverkar höjningar i Norden eftersom elhandelsmarknaden hänger ihop.

Venezuelas militära aktivitet väcker frågor om en invasion av oljelandet Guyana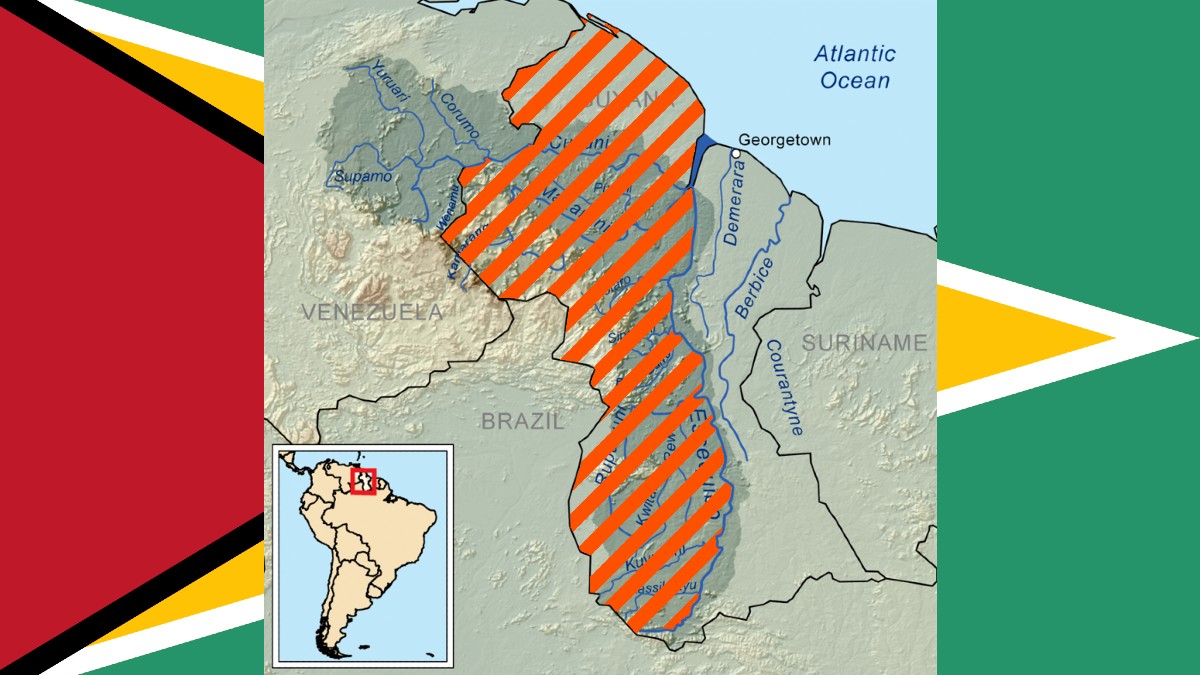 Guyana är det relativt sett mindre landet i Sydamerika som på några få år har gått från att vara relativt fattigt till att gå mot att bli ett av de rikare länderna i världen per capita. Landet ändrade reglerna för oljeprospektering och ganska snabbt hittades stora mängder olja utanför kusten. Vad vi läser så är landet hyggligt rikt även på en uppsjö andra råvaror, men ingenting har blivit i närheten så stort som den olja man nu producerar, där landet på ett fåtal år kommit upp i en oljeproduktion på 0,4 miljoner fat per dag.
Det stora grannlandet Venezuela har i jämförelse megastora råvarutillgångar, bland annat världens största oljereserver. Landet har dock inte lyckats få sin ekonomi att fungera.
Venezuela har dock sedan 1800-talet gjort anspråk på majoriteten av Guyana, det område som kallas Guayana Esequiba. Att Guyana hittade olja och blivit ett rikt land har väckt ilska i grannlandet. Det har pratats om att Venezuela kan komma att invadera Guyana.
Venezuela gör militära förflyttningar
Sedan några dagar tillbaka så har Venezuelas anspråk kommit i fokus då betydande förflyttningar av militär utrustning och personal i östra delen av landet vid gränsen mot Guyana har observerats. Grannlandet Brasilien uppges ha höjt beredskapen för sin militär.