World´s largest silver producer and a lot more than that
Enormous exploration potential secures future growth
According to the Silver Institute, Mexico maintained it long-time position as the world's largest silver producer with a production of 128.6 millions of ounces in 2010. But as said, it is a lot more than that. It ranks 11th in the list of the world's largest gold producers, 9th in the list of the world's largest copper producers, 6th in the list of the world's largest zinc producers, 5th in the list of the world's largest lead producers and 16th in the list of the world's largest iron ore producers. Historically, mining and exploration has been a significant activity in many parts of the country and often a main source for families to make a living. The industry was very fragmented, also due to the old mining laws that were in force. In a report that I wrote a few years ago, I illustrated the silver mining industry by mentioning that there were many, many silver producers but that 75% of the total production was coming from the top-3 mines. That situation has been changing in the last few years. A new mining law was adopted which gave much more flexibility to mining companies to build their property portfolios with larger entities. Many foreign, mostly Canadian companies finally could develop their plans so that today, the mining industry is a much more modern industry than ever before. Moreover, as described above, the production of other metals has become increasingly important. I have followed the developments in
Mexico for many years and I believe that its mining and exploration industry is facing a long term and very prospective future in view of fundamental economic factors relating to the international use of metals and minerals, I am confident that Mexico will retain and even enhance its prominent position in the world of metals and mining. That is why I decided to initiate this new MINING IN MEXICO publication.
After about the 10 years of indulgence, frustration, cost-consciousness, scraping finances, lacklustre share prices, in short: surviving, that characterized the world of mining and metals in the 1990's, the current period of recovery started in 2002. Almost everywhere in the world, mining and exploration activities stepped up considerably as a result of the new hunger for metals. If there is one country in the world where exploration activities have come to a frenzy again, it is Mexico. From a country that had been in a severe economic turmoil, triggered by the devaluation of the peso in late 1994, which threw the country in its worst recession in over half a century, Mexico turned into a country of reorganization and remarkable revival. The mining industry played a significant role in that. Not surprisingly, because there were, and still are, several obvious factors present that made and make the choice for Mexico a very logic one:
Mexico has a mining history of almost 500 years. But already in the ancient times, thousands of years ago, the Mayans and Aztecs built complex civilizations using gold and silver. It was also 'plata' that made the Spanish rulers stay there from 1521 to 1821 when independence came. This all has built a deep-rooted tradition of extensive mining expertise;
the political situation is considered to be a most stable one, although the outbursts of violence between the drug lords and their gangs have become a factor of concern over the last few years. President Felipe Calderon has made combating this organised crime a priority and has been quite successful in removing some top leaders;
the government has been and is very friendly towards mining and exploration activities and welcomes foreign corporate entities and capital to be applied to the benefit of the country and its people;
the legal and regulatory circumstances for mining and exploration have significantly improved by implementation of the National Mining Development Plan, released in 2002 and updated in 2007 and the 2005 amendment of the Mexican Mining Law;
foreign companies can own 100% of Mexican companies, freely import and export capital and new land ownership regulations have made an end to the historical highly fragmented ownership of mining claim areas;
there are no taxes or levies imposed specifically on the mining industry. Companies pay the standard corporate income tax rates;
the country has an excellent infrastructure of air, road and rail transport facilities. There are approximately 365,000 km of paved roads and 27,000 km of railroads, several major maritime ports and numerous international airlines serving the country;
due to Mexico's a long time record of mining and exploration activities, experienced labour forces are readily available;
currency risks have been diminished since the Mexican peso is pegged to the US$;
and most importantly, the ready availability of known under-explored mineral properties and projects with available records of past exploration.
Mexico is generally considered to be one of the most attractive and easiest accessible destinations for mining and exploration companies in the world. In several studies, Mexico has been ranked among the most desirable countries for applying exploration capital. In a study of the Metals Economics Group, Mexico came right behind the top three, Canada, Australia and the United States. Therefore, it is not surprising that now over 250 foreign mining companies are active in this industry: around 75% are Canadian, 14% hail from the United States, the balance is made up by England, Australia, Japan, China and Korea. Mining and exploration are spread over practically all over Mexico. In several regions, it looks as if the mining operations are almost next door to each other. From the north-west, three rich gold and silver belts run adjacently downwards through about 70% over half of the country's territory, on both sides of the Sierra Madre Occidental mountain chains. The map on the page 5 of this report gives a good impression of the density of mining in the country. Looking at the production companies, the leader of the pack is the established Mexican Fresnillo (LSE, MSE: FRES), the world's largest primary silver producer and the second largest gold producer of Mexico. The company is determined to maintain that position and strives to produce 65 million ounces of silver and over 400,000 ounces of gold by 2018.
[quote]Mexico has been the largest silver producing country in the world since long with production having increased from 91.7 million ounces of silver produced in 2002 to 128.6 million ounces in 2010[/quote]
During the last 10 years, several younger companies have joined the ranks of producers, either through extensive exploration programs on their projects or by taking over and refurbishing former producers. In the silver sector, companies like Pan American Silver* (TSX: PAAS) Coeur d'Alene (NYSE:CDE, TSX:CDM), Endeavour Silver (NYSE:EXK), TSX:EDR), Great Panther Silver** (TSX:GPR, NYSE:GPL), First Majestic (TSX:FR, NYSE:AG), Excellon* (TSX:EXN) and Aurcana (TSXV: AUN) have made great progress by developing their companies from one of the many exploration companies to the more prominent ranks of silver producers.
[quote]Mexico has been emerging as a significant gold producer, having almost tripled its production from 685.000 ounces in 2002 to over 1.750,000 ounces in 2010[/quote]
However, as said in the heading of this report, Mexico should not only be seen as a leading silver producer. In the last decade, Mexico has also emerged as a significant gold producer. Having almost tripled its gold production, it is very likely that Mexico will continue to move up in the ranks of world gold producers and enter the top-10 list of producers in the next few years. In the gold sector, the largest production company is Goldcorp (NYSE:GG, TSX:G), which brought its Peñaquito mine to production in 2010, to be Mexico's largest open pit mine, containing gold, silver, lead and zinc. Together with the producing
Los Filos and El Sauzal mines, total production is expected to further increase considerably. Of course, also here Fresnillo has to be mentioned. As stated above, it is the second largest gold producer in the country. Other emerging gold producers are Alamos Gold (TSX:AGI), Agnico-Eagle (NYSE, TSX:AEM), AuRico Gold (TSX, NYSE:AUQ) -the former Gammon Gold-, Minefinders* which made the headlines last week with the announcement that it will be acquired by Pan American and thus become a part of a very powerful gold and silver producing combination, Newgold* (TSX:NGD), Timmins Gold** (NYSE:TGD, TSX:TMM) and the newest kid on the gold production block, Argonaut Gold (TSX:AR).
To take a quick peek into the near future, there are three companies that are currently moving rapidly towards their initial production stage. First of all, the never to be ignored, newly formed McEwen Mining (NYSE, TSX:MUX) -originating from the U.S. Gold and Minera Andes combination- that will be joining the producers group this year when its El Gallo mine will be completed and commissioned, then NWM Mining (TSXV:NWM) that is commissioning its completed mine and Vista Gold* (NYSE, TSX:VGZ) which is now in the permitting stage.
This review of the companies that are currently producing silver and gold does not pretend to be complete but gives, in my opinion, a good view of what is happening today in Mexico in this fascinating sector. I do hope it shows you that the launch of this new publication is a sensible thing to do. And of course that you will find it worthwhile to give it your attention. On the next page you will find a map of Mexico which shows the most important locations of production projects. I think it is warranted to say that there is hardly another country to be found in the world, where there is this kind of density of resource activities. Certainly giving me enough to talk and write about in the forthcoming issues.
In the next issue of MINING IN MEXICO I will give you a review of the most interesting exploration companies and projects. That report will also include an overview of The Centre's Having looked closely at what is going on in Mexico and in line with my firm belief that the overall mining and exploration industry is facing very prospective longterm future in view of fundamental economic factors relating to the international use of metals and minerals, I am confident that Mexico will not only retain but significantly enhance its leading position in the world's mining and exploration scene. International investors have been paying attention and should continue to do so.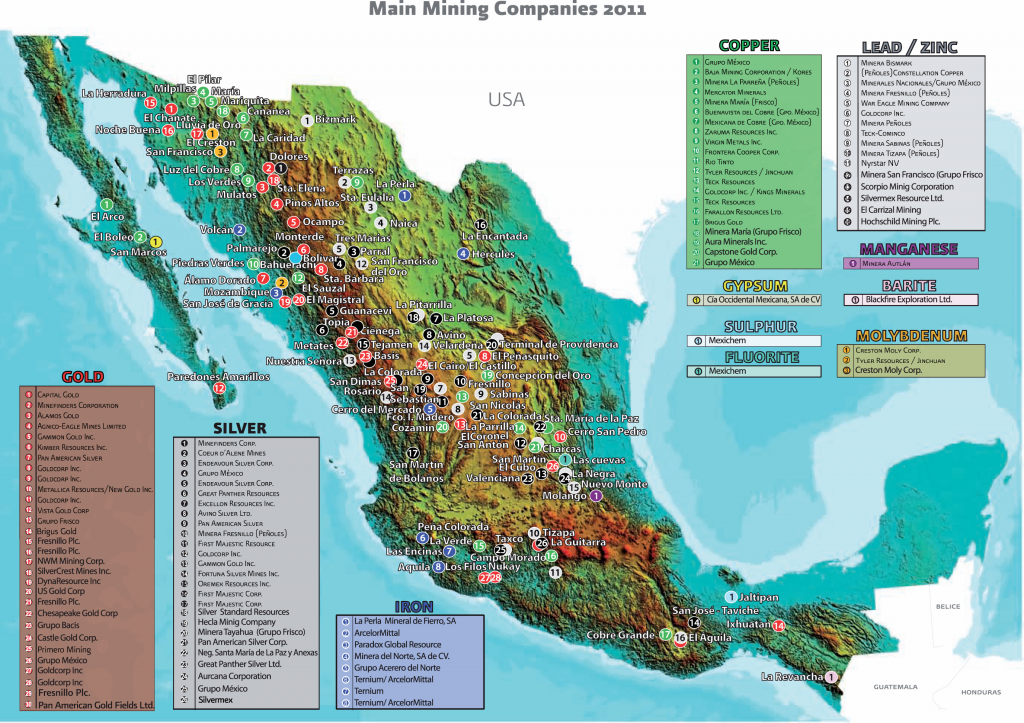 * these companies were signalled in their early stage of developments in previous reporting and coverage of The Centre
** these companies are current Supporting Companies of The Centre and will be described extensively in Corporate Reports, to be published in the near future, and updated later this year.
Henk J. Krasenberg
European Gold Centre
[hr]
European Gold Centre
European Gold Centre analyzes and comments on gold, other metals & minerals and international mining and exploration companies in perspective to the rapidly changing world of economics, finance and investments. Through its publications, The Centre informs international investors, both institutional and private, primarily in Europe but also worldwide, who have an interest in natural resources and investing in resource companies.
The Centre also provides assistance to international mining and exploration companies in building and expanding their European investor following and shareholdership.
Henk J. Krasenberg
After my professional career in security analysis, investment advisory, porfolio management and investment banking, I made the decision to concentrate on and specialize in the world of metals, minerals and mining finance. From 1983 to 1992, I have been writing and consulting about gold, other metals and minerals and resource companies.
The depressed metal markets of the early 1990's led me to a temporary shift. I pursued one of my other hobbies and started an art gallery in contemporary abstracts, awaiting a new cycle in metals and mining. That started to come in the early 2000's and I returned to metals and mining in 2002 with the European Gold Centre.
With my GOLDVIEW reports, I have built an extensive institutional investor following in Europe and more of a private investor following in the rest of the world. In 2007, I introduced my MINING IN AFRICA publication, to be followed by MINING IN EUROPE in 2010 and MINING IN MEXICO in 2012.
For more information: www.europeangoldcentre.com
Kakaobönder i Brasilien gör sig redo för en comeback
En gång var Brasilien en framstående global leverantör av kakao, men sedan förlorade landet allt till en träddödande sjukdom som decimerade skördarna på 1980-talet. Nu gör kakaobönderna i Brasilien sig redo för en comeback. Det strömmar in nya pengar i kakaoindustrin, producenter ger sig in i nya områden och traditionella odlare får ekonomiskt stöd. De har stöd av jättar som Cargill och en investeringsfond skapad av Vale.
Brasilien strävar efter att fördubbla kakaoproduktionen i landet till 2030. Det är ett av målen från en plan som landets kakaokommission Ceplac tillkännager denna vecka. Redan 2025 borde Brasilien producera tillräckligt för att tillfredsställa den inhemska efterfrågan. Det skulle minska Brasiliens behov av att importera kakaobönor, och hjälpa till att lindra en allvarlig global brist på chokladingrediensen.
Av alla kakaoproducerande länder har Brasilien den största tillväxtpotentialen
Utvecklingen innebär en välbehövlig lättnad för kakaomarknaden, som har drabbats av dåligt väder och växtsjukdomar hos toppodlarna Elfenbenskusten och Ghana. Bakslag har dramatiskt krympt de globala lagren, vilket gör att kakaoterminerna stigit med nästan 70 procent i år. Priset för det mest aktiva kontraktet i London stängde i fredags så högt 3 476 GBP per ton.
CocoaAction Brasil kartlade minst 24 pågående projekt för att hjälpa den lokala kakaoförsörjningskedjan, med en total investering på över 150 miljoner brasilianska reais (30,6 miljoner USD).
Brasiliens kakaoboom är redan mer än bara ett löfte. Bönder i olika delar av landet planterar nya träd, som kommer att bära frukt under de kommande två till tre åren. Kakao har blivit ett så hett ämne att även ett biobränsleföretag nu är ute efter att producera chokladingrediensen. Brasil Biofuels fokuserar på bränsle tillverkat av palmolja, men började lägga till kakaoväxter till sin plantskola i hopp om att odla 1 000 hektar nästa år.
Den brasilianska kakaoproduktionen är fortfarande en bråkdel av vad som odlas i Afrika, en kontinent som står för nästan tre fjärdedelar av den globala tillgången. Det som gör Brasilien relevant är det faktum att åtminstone några av dess bönder har möjlighet att svara på en ökad global efterfrågan genom att öka utbudet. Många bönder i Afrika lever under fattigdomsgränsen och deras lön bestäms av myndigheterna, så de kan inte dra nytta av högre terminspriser. Producenterna behöver pengar för att investera, särskilt som nya europeiska regler kräver utgifter för spårbarhet för att bevisa att grödor inte odlades i avskogad mark.
En större brasiliansk produktion kan få ner kakaopriserna, även om det bara skulle vara en faktor på lång sikt. För närvarande fortsätter priserna att drivas av de dåliga utsikterna i Västafrika.
Det kanske största hotet mot Brasiliens ambitiösa kakaoplaner ligger fortfarande i trädhälsan. Mer än 30 år efter det första dödliga utbrottet förföljer en ny sjukdom som kallas witch's broom landets kakaobönder.
Tre rytmer sammanfaller för guldpriset i mars 2024
Ingemar Carlsson har gjort en teknisk analys på guldpriset inför 2024 och det är hela tre separata rytmer som sammanfaller under mars 2024 vilket gör det hela mycket spännande. Den långsiktiga trenden för guldpriset, dvs under de kommande åren, är positiv och ser ut att bli en förändring från den rörelse i sidled vi har sett under en längre tid.
Med vintern kom de högre elpriserna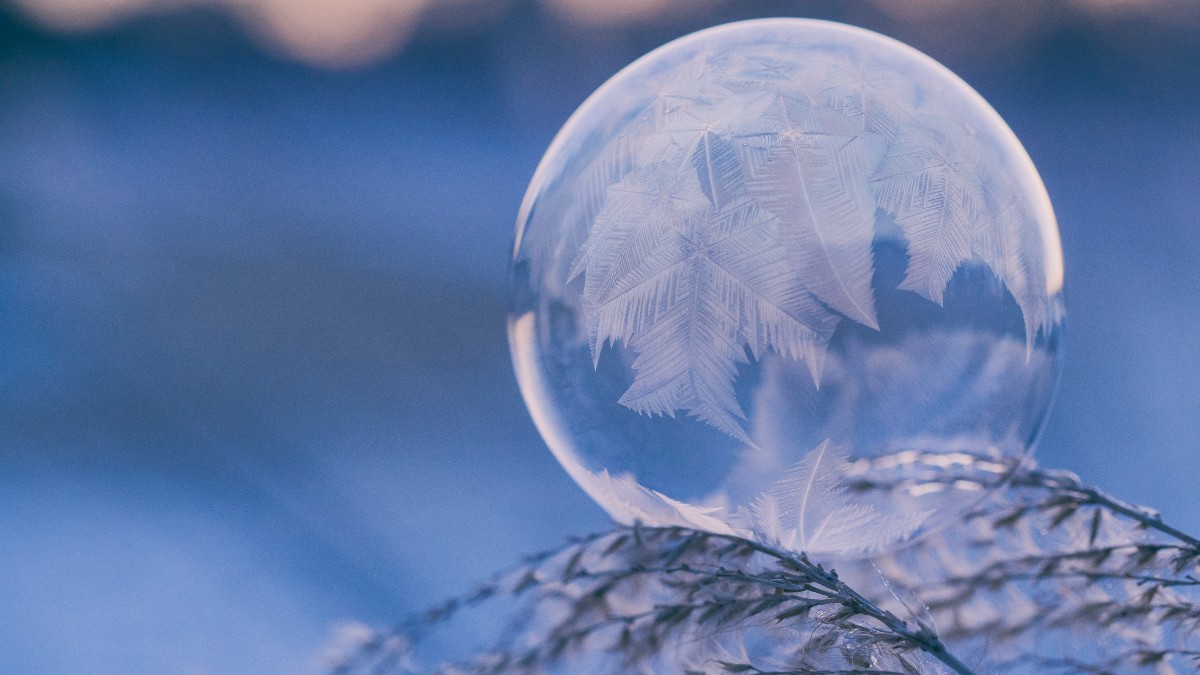 Elpriserna i Norden ökade under slutet av november. Det innebär att december inleds med mer än dubbelt så höga elpriser per kilowattimme i hela landet jämfört med förra månaden. Ökningen beror främst på kyligt, torrt väder och ökad elanvändning, men även de oplanerade kärnkraftsstoppen påverkar just nu framförallt södra Sverige och Finland.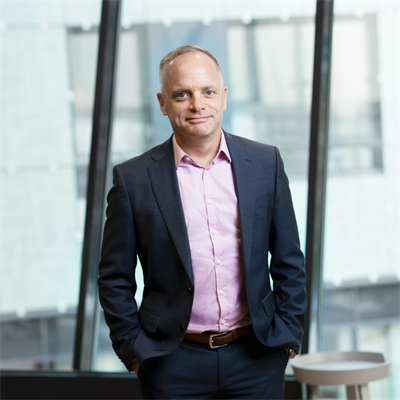 November månad avslutades med att medelspotpriset på elbörsen blev 82,13 öre/kWh i elområde 3 (Södra Mellansverige). Hälften så dyrt som det rörliga priset samma period förra året (159,72 öre/kWh) och högre än det rörliga priset i oktober (49,66 öre/kWh).
– Elpriserna fortsätter att svänga, men som alltid när det blir kallt, så ökar elkonsumtionen och elpriserna, säger Jonas Stenbeck, privatkundschef Vattenfall Försäljning.
Senaste veckan har det varit ett par reaktorstopp inom kärnkraften, vilket påverkat elpriset framförallt i elområde 3 och 4 och i Finland. Vattenmagasinen ligger på normala nivåer. Årets isläggning genomfördes i mitten av november och ledde då till en kortare tids produktionsneddragning med begränsad påverkan på elpriserna som följd. En planerad isläggning görs varje år för att skapa stabila produktionsförutsättningar för resten av vintern. Ogynnsamma väderförhållanden har periodvis lett till isbildning på vindkraftsbladen vilket gett lägre vindkraftsproduktion.
Elpriserna är högre på kontinenten men terminspriserna för tysk el ligger just nu betydligt lägre än föregående år. Dessutom är Europas gaslager fyllda vilket motverkar höjningar i Norden eftersom elhandelsmarknaden hänger ihop.