(What it means: Diesel, gasoil and jet fuel are set to become more expensive relative to crude oil prices while gasoline and high sulphur bunker oil are set to become cheaper relative to Brent crude oil prices.)

Yesterday's US oil inventory data was of course a huge disappointment with a solid increase in both crude and products.
Highly important in our view was the 4.4 m bl jump in US gasoline stocks. This drove US gasoline stocks to above where they were one year ago. We have to go back to 2016 to find them higher than they are now (this time of year). In addition they seem to be on a rising trend as well which is counter to the normal seasonal declining trend.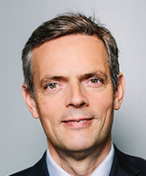 For a long time our view has been that the gasoline crack will crash again just as it did last year in Sep/Oct and that it will likely happen earlier this year than last and maybe as early as August (i.e. now). Further that this will coincide with a weakening HSFO 3.5% crack in Aug/Sep 2019 onwards. And lastly that this again will coincide with rising mid-dist demand due to the IMO 2020 event increasingly impacting the market in 2H-19 leading to a significant strengthening of the middle distillate cracks in response to 1) Strong mid-dist demand and 2) Zero gasoline cracks and deepening negative cracks for HSFO 3.5%.
We think that we are now moving rapidly closer to this point in time. One or two more weeks with rising US gasoline stocks would probably get us there. Weakening global growth and thus softening global mid-dist demand growth will however ease the bullish effect on the mid-dist cracks but how much is difficult to say.
Ch1: US Gasoline stocks on a rising trend and now above last year same time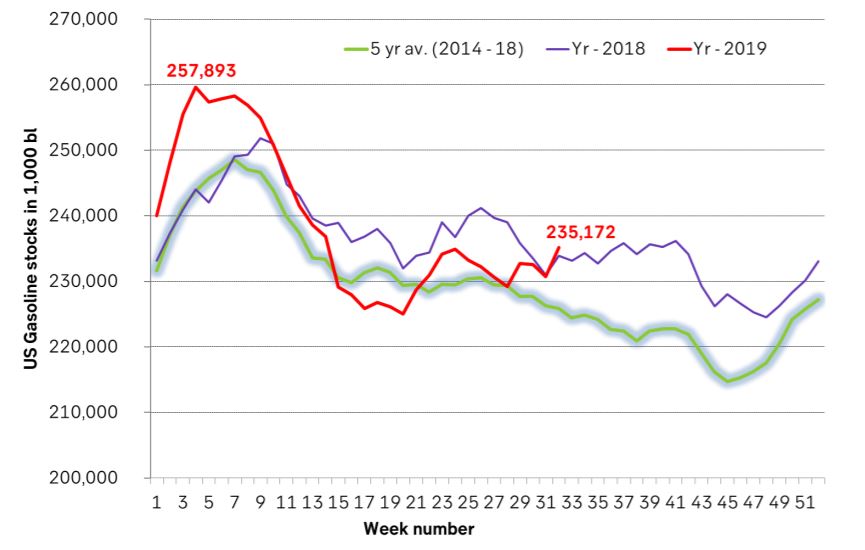 Ch2: US delivered gasoline on the weak side, but still close to normal. We are however now at peak, seasonally deliveries with declines onwards
Ch3: ARA product spot cracks to Dated Brent crude oil in USD/bl. The HSFO 3.5% has declined rapidly lately. The gasoline crack has moved down to $10.5/bl. We think that we could now rapidly move towards a repetition of last year when the spot gasoline crack collapses to zero again. Last year however refineries got help from stronger HSFO 3.5% cracks in avoiding weaker refinery margins. The mid-dist cracks still had to move much higher last year in order to hold refinery margins at a level where they will actually process crude oil. This year refineries will not have stronger HSFO 3.5% cracks. These will instead just move lower and lower implying that the mid-dist cracks will have to move higher and higher.
Ch4: US refineries ramped up activity last week moving close to record high thus producing more gasoline.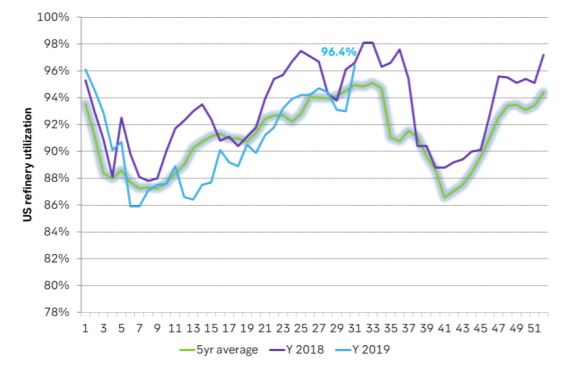 Ch5: US mid-dist stocks are however still below the 5-year average. They should however have been way above the 5-year average now that we rapidly move towards the IMO 2020 event.