The oil market headlines have been bearish, bearish and bearish for a long time now. The physical spot market has been tight (and still is) with front-end backwardation in the Brent crude oil curve as a reflection of this. The oil market story has been that yes, it is tight now, but next year is going to be really bad, down the drain, and OPEC needs to cut much more to balance the market next year. The bearish macro sentiment has of course been an important part of this narrative: We are going down; heading lower and next year is going to be even worse. As a result we have had a highly unusual forward crude curve shape with backwardation ("tight market") in the front-end of the curve but contango ("surplus market") further out on the curve. We have not agreed with this view of 2020 and our take has all along been that there will be no need for further OPEC cuts next year and that it will be easy for OPEC to control the oil market in 2020 as US shale oil production growth is likely to slow sharply (already started) in 2020. No matter what we have been writing in terms of bullish angels it has nonetheless been picked up by newswires and been reported as bearish.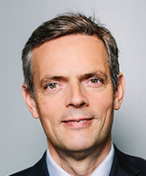 Now the 2020 oil market narrative has started to change. Shale production growth will slow sharply. OPEC will hardly need to cut more if anything at all in 2020. And global growth will likely accelerate again at some point in time in 2020 even though we might still have some more months of global growth deterioration ahead of us.
Yesterday's US oil inventory data gave strength to the changing oil market narrative as both crude (-1.7 m bl), gasoline (-3.1 m bl) and middle distillate (-2.7 m bl) stocks declined by a total of 7.5 m bl last week. US inventories of crude, gasoline and middle distillates in total is now at the lowest level this time of year since 2015. Still higher than 2014, but 33 m bl below the four year average.
The shale oil production slow-down story is now gaining pace with story on this in the FT today highlighting how the sector is now being starved with capital. This is of course nothing new to us. The point is that this is now increasingly becoming headline news in the oil market and a part of a shift in the oil narrative for 2020.
Ch1: US crude, gasoline and middle distillate inventories now the lowest in four years this time of year and 6 m bl below the five year average